CODAC brings "Four Legs to Stand On" to R.I. communities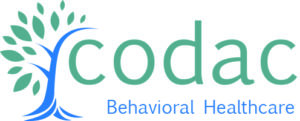 Addressing stigma around addiction, CODAC brings "Four Legs to Stand On" to R.I. communities
CRANSTON, R.I. (March 26, 2018) — As families across the United States continue to lose loved ones to the opioid crisis, CODAC Behavioral Healthcare is sponsoring three performances this April and May of "Four Legs to Stand On," a one-act play that offers education, understanding, and compassion to families battling addiction. The retelling of a familiar story that is playing out too often in living rooms across Rhode Island, the theater piece by Ana Bess Moyer Bell will be performed on three different dates in Portsmouth, Tiverton, and Newport beginning on April 2. This series of theatrical performances are presented as part of CODAC's celebration of 40 years of service in Newport County.
Inspired by community narratives, research on addiction and drama theory, "Four Legs to Stand On" sheds light on the secrecy and shame in many households coping with a family member's addiction. The story follows Sam after his return home from college, and highlights his family's unwillingness to recognize his addiction in the same way they do another, more widely-recognized disease that is chipping away at the family's foundation.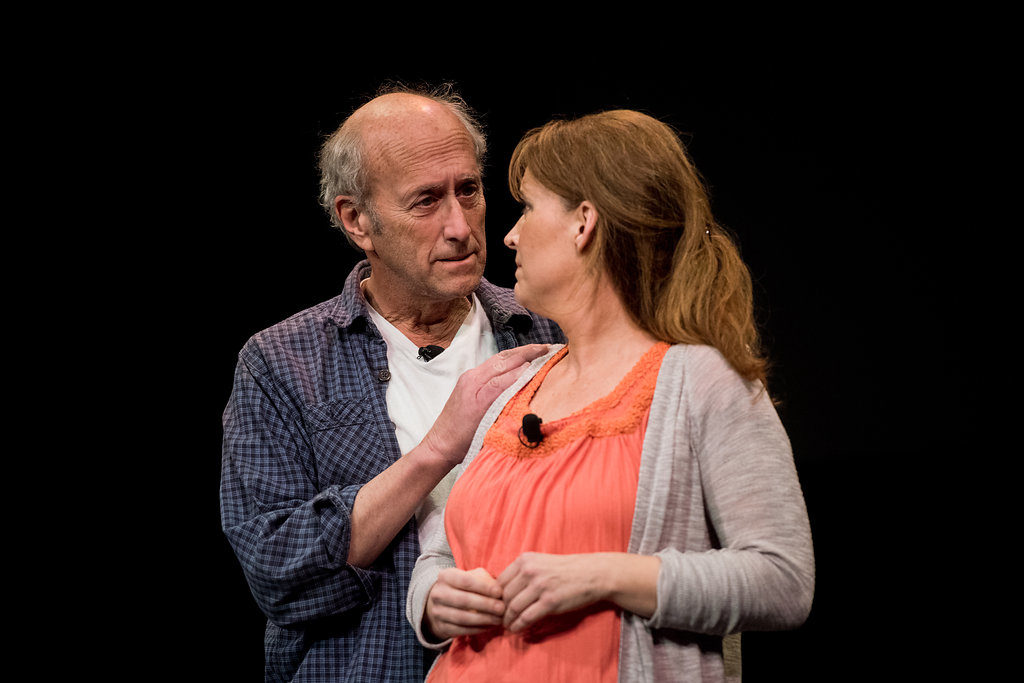 Each performance is followed by a "talk back" that encourages audience members to reflect on their understanding of addiction. Theatergoers will also be able to see demonstrations on how to administer Narcan, a life-saving medication that counteracts opioid overdose, before and after the performances. Free Narcan kits will be available for guests to take home.
The first performance in this series will be held on April 2 at Portsmouth High School (120 Education Lane, Portsmouth, R.I.) at 6:30 p.m. This performance will include remarks from Rhode Island Lt. Gov. Daniel McKee, as well as commentary from the cast, individuals affected by the opioid crisis, and playwright Moyer Bell, who produced the performance through her non-profit, COAAST (Creating Outreach About Addiction Support Together). On April 26, a second performance will begin at 7 p.m. at the Tiverton Library (34 Roosevelt Ave., Tiverton, R.I.).
The final spring performance will be a special adaption of "Four Legs to Stand On," hosted by Congressman David Cicilline, at the Jane Pickens Theater and Event Center (49 Touro St., Newport, R.I.) in the beginning of May. This performance is scheduled to coincide with the ribbon-cutting for the new Hope Recovery Center of Newport—operating under the stewardship of the Parent Support Network of RI—at the McKinney House in downtown Newport. Details on date and time will be announced at a later time.
"'Four Legs to Stand On' gives voice to a family with addiction, showing very powerfully that addiction truly is a family disease," said Carol Wilcox, a Portsmouth resident and mother who recently lost her son to addiction. "All members of the family are so deeply touched and all are given the opportunity to share how this disease has troubled them. It is definitely worthwhile and is sure to stimulate important conversations. Ana Bess is doing a wonderful job of working to decrease stigma and increase awareness of mental health and addiction and I applaud her efforts."
One goal of the performance is to help communities develop empathy for those fighting addiction and to spur individuals to support families like the Wilcoxes that have been traumatized by this disease.
Linda Hurley, President/CEO of CODAC, explains, "the play delivers its message on several levels, speaking to the experiences of individuals, families, and communities grappling with the burden of opioid addiction. The performance really brings home the themes of stigma and discrimination that surround this chronic disease." Despite Opioid Use Disorder (OUD) being recognized as a medical condition that alters how the brain functions, Hurley stated, "it is problematic that many continue to see addiction as a character failing—a view often leading to judgement and denial that can obscure opportunities for healing."
Special supporters for the events include the Portsmouth, Tiverton, and Newport Prevention Coalitions, the Newport County Regional Prevention Coalition, and other community members.
Additional performances of the play will be scheduled for the fall, and other monthly events will also highlight CODAC's history in Newport County.
About CODAC Behavioral Healthcare
Founded in 1971, CODAC Behavioral Healthcare is Rhode Island's oldest and largest provider of outpatient services for opioid use disorder, other substance use disorders, and concurrent behavioral health challenges. With eight locations across Rhode Island, CODAC is uniquely positioned to provide services when and where they are needed. For more information about CODAC, visit: www.codacinc.org
About COAAST
Creating Outreach About Addiction Support Together (COAAST) is a non-profit organization that is dedicated to confronting the opioid epidemic utilizing arts-based educational, therapeutic, and community-driven approaches.  Founded by Ana Bess Moyer Bell, a drama therapy educator, the organization was born out of personal experience and the need to address the spike in opioid overdoses across the Ocean State. COAAST has performed "Four Legs to Stand On" throughout Rhode Island and Massachusetts.  Learn more about COAAST by visiting www.coaast.org
###