Rhode Island Doctor is Inducted into Highly Esteemed, International Educator Group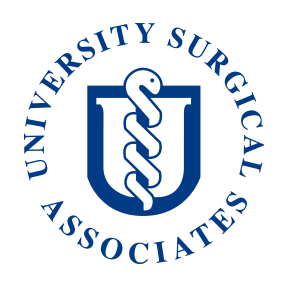 American College of Surgeons Extend Coveted Membership to Dr. Thomas Miner of University Surgical Associates
PROVIDENCE, R.I. (November 9, 2018) — Dr. Thomas Miner, a surgical oncologist with University Surgical Associates, is among a group of internationally esteemed surgeons recently inducted into the New American College of Surgeons (ACS) Academy of Master Surgeon Educators™.
The American College of Surgeons is a scientific association made up of surgeons that has helped set the standard for high quality surgical education and practice, and has aided in the advance of surgical innovations since 1913. The association established the Academy of Master Surgeon Educators within the Division of Education to recognize and bring together renowned surgeons with the sole intention of exchanging creative ideas, spurring collaborations, and disseminating advances in surgical care.
Dr. Miner, an associate professor at the Warren Alpert Medical School of Brown University, was among 91 surgeons honored during the Academy's inaugural ceremony held on October 3, 2018. Hailing from seven different countries, inductees convened for the ceremony at the John B. Murphy Memorial Auditorium in Chicago, Ill.
"I'm grateful for the opportunity to train the next generation of surgeons.  It's very rewarding to contribute to their path of excellence," said Dr. Miner. "I look forward to collaborating with internationally renowned surgeons to improve patient outcomes not only for the people of Rhode Island, but also the international community-at-large."
Dr. Miner was inducted as a member following a stringent peer review that examined his surgical achievements and lifelong history as an educator. As a newly inducted member, Dr. Miner will share in the responsibility to promote the Academy's overarching goals and help promote improvements in surgical care and patient safety.
"University Surgical Associates recognizes that our faculty are thought leaders in surgical practices and experts in their respective fields. Dr. Miner's recognition reflects his passion for the field of oncology as well as the high quality of care patients should expect to see when they seek services at one of our facilities," said Dr. William Cioffi, President of University Surgical Associates and the surgeon-in-chief at the Miriam and Rhode Island hospitals. "All of us at University Surgical Associates would like to congratulate Dr. Miner on his recent achievement."
"This is an important time in medicine for such an accomplished and innovative group of surgeon educators to come together. Underscoring the critical importance of surgical education in a changing health care environment will be one major focus for the work of the Academy," said ACS Executive Director David B. Hoyt, MD, FACS.  "We congratulate and welcome all members and associate members of the inaugural class."
The American College of Surgeons conferred membership into two categories, and recently published the full list of inductees.
About University Surgical Associates
University Surgical Associates is Rhode Island's largest multidisciplinary surgical group.  All 55 surgeons are on the teaching staff of the Warren Alpert Medical School of Brown University. University Surgical Associates offers consultative, diagnostic and therapeutic services to both outpatient and inpatients for all surgical disorders from pediatric surgery through adult specialized services.  University Surgical Associates encompasses a variety of specialties that include bariatric, endocrine, colorectal, general, hepatobiliary, pediatric, surgical oncology, thoracic, transplant surgery and vascular surgery.
###