University Gastroenterology Earns Distinction
University Gastroenterology Recognized for Its Exceptional Commitment to Improving Patient Care in RI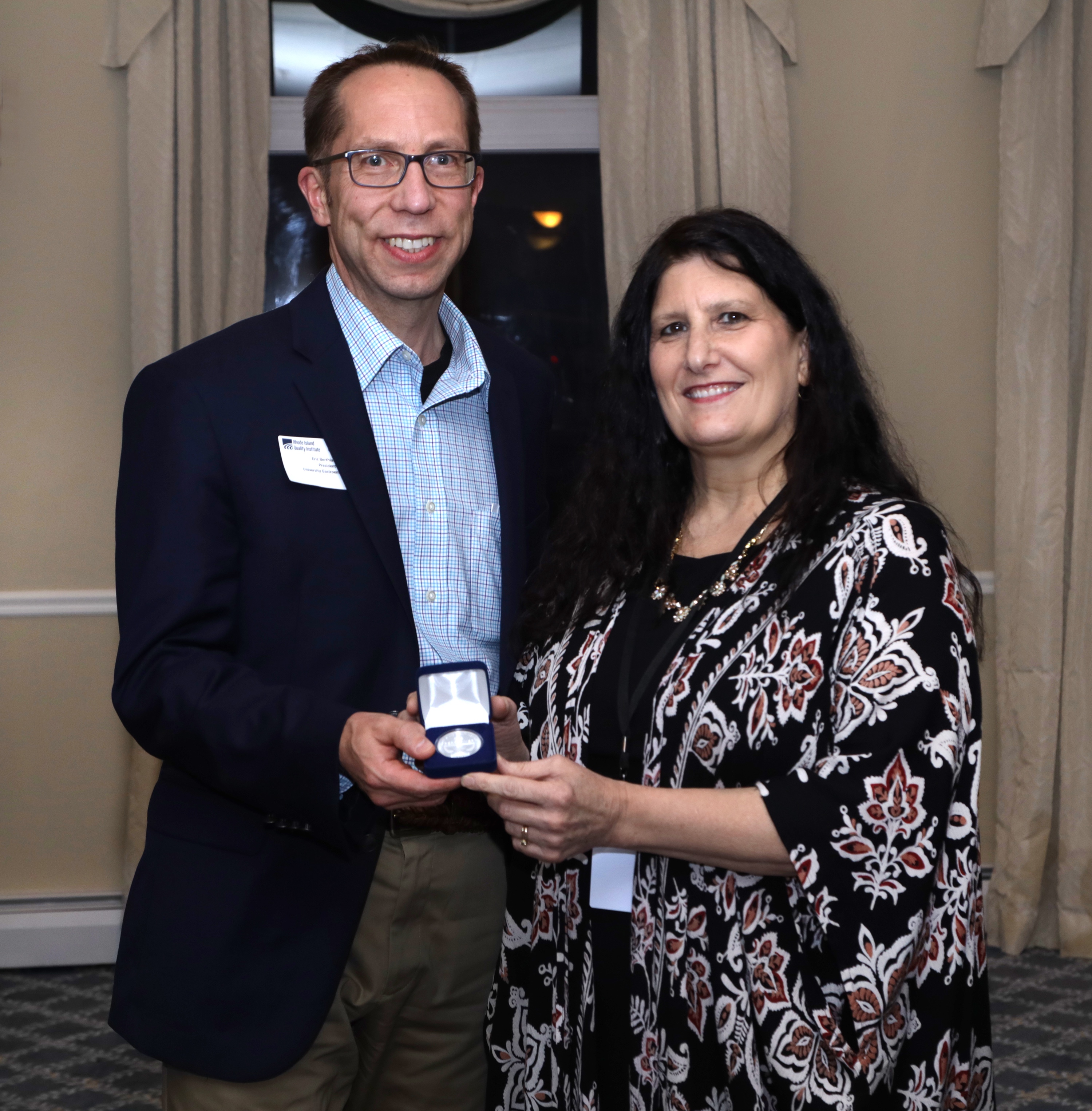 PROVIDENCE, R.I. (Sept. 16, 2019) — The Rhode Island Quality Institute (RIQI) recently named University Gastroenterology a top performer among more than 350 health care organizations for a Centers for Medicare & Medicaid Services (CMS) practice transformation program known as the Transforming Clinical Practice Initiative (TCPi). As one of the top 12 performers in the program, University Gastroenterology has demonstrated its commitment to improving patient care in Rhode Island.
Advanced by the Affordable Care Act, the TCPi launched in 2015 for the purposes of supporting over 140,000 clinician practices in developing strategies that strengthen patient care and reduce health care costs. More importantly, the peer-based learning initiative was designed to help health care providers further develop comprehensive quality improvement strategies to achieve large scale transformation.
"We greatly appreciate the recognition given to us by the Transforming Clinical Practice Initiative and have enjoyed learning from our involvement in such a pioneering program," said Eric Berthiaume, President of University Gastroenterology. "The program has reinforced University Gastroenterology's commitment to reducing the costs of care, efficiently coordinating patient services, and enhancing the quality of care we provide."
University Gastroenterology was recognized for its achievement during a ceremony hosted by RIQI at the Warwick Country Club in August. During the event, University Gastroenterology was commended for its success in multiple key initiatives, including tracking and improving clinical quality measures; embracing new workflows to be successful in the Quality Payment Program (QPP); and successfully adopting the use of Rhode Island's Health Information Exchange.
"The physicians at University Gastroenterology have learned a great deal from this collaborative network and we are excited to apply new solutions to help improve our patients' experience," Berthiaume added.
About University Gastroenterology
University Gastroenterology is a 24-member single specialty group providing patient friendly, cutting edge care for diseases of the liver and gastrointestinal tract. Our doctors are regionally recognized for their expertise in general gastroenterology, inflammatory bowel disease, liver disease, and therapeutic endoscopy. Our group has major campuses in Providence, East Greenwich, and Portsmouth. Each campus houses a state-of-the-art ambulatory Endoscopy Center that provides a caring and cost-effective environment. Our group also provides inpatient consultative services at Rhode Island Hospital, Miriam Hospital, Kent County Hospital, Newport Hospital, and Roger Williams Hospital. Referrals are welcome.
###