Aging2.0 Global Startup Search Comes to Rhode Island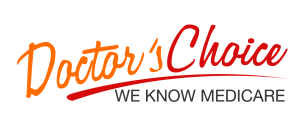 Aging2.0 Global Startup Search Comes to Rhode Island
San Francisco Organization Seeks the Best Aging-Focused Startups in the World
Warwick, RI (May 17, 2016) – Aging2.0, a San Francisco-based global innovation platform that seeks to improve the quality of life for older people around the world, announced today that one of their 40+ Global Startup Search Pitch Events will take place in Providence, RI. The event will be hosted at the Social Enterprise Greenhouse (10 Davol Square, Unit 100) in Downtown Providence from 6:00-8:00pm.
"Rhode Island leads the country with the highest percentage of adults 85 years and older," said Dr. John Luo, Founder of Doctor's Choice and Ambassador of the Aging2.0 Providence Chapter. "As this segment of the population continues to grow, we see this as an opportunity for Rhode Island to become a center for innovation in improving the lives of seniors."
The pitch event will feature several startup presentations from local companies including Nack, HealthID, MindImmune, BetaXAnalytics, and Float as well as an expert judging panel and audience voting. The winning company will have the opportunity to move forward in the competition and receive a complimentary full access pass to Aging2.0 Optimize, taking place in San Francisco October 12-14.
Kelly Ramirez, CEO of Social Enterprise Greenhouse, Aging2.0 Providence's venue partner, is "pleased to be part of such a worthwhile initiative. We're a center that supports social entrepreneurs and enterprise. When the Aging2.0 Providence team came to us with this opportunity we were thrilled to get involved and help bring this aging focused community together. It is a natural fit."
Stephen Johnston, Aging2.0 co-founder, will be a featured guest at the Providence event on May 23. "Rhode Island is a great test market for implementing aging innovations at scale. With world-class universities, hospitals, healthcare-focused businesses and investors, the potential is high for long-term partnerships and using technology to improve the quality of life of residents of Rhode Island."
Aging2.0 Providence is grateful for the support of Premier Sponsor, Blue Cross & Blue Shield of Rhode Island (BCBSRI), Platinum Sponsor Neighborhood Health of Rhode Island, Gold Sponsors University Orthopedics and Pannone Lopes Devereux & West, Silver Sponsors the Slater Technology Fund, Moo.com, and Optimity Advisors, as well as Event Partners, Doctor's Choice and Social Enterprise Greenhouse.
BCBSRI has a proven track record of transforming healthcare innovation into actionable results. "Making healthcare simple, affordable, and accessible means working together to bring new, creative ideas to life," said Mark Stewart, vice president of finance at BCBSRI. "We're excited for this partnership with Aging2.0, which will both improve the health of our state's seniors and support the growth of our local innovation economy."
For more information and to register, please visit: www.aging2pvdgss.eventbrite.com
For complimentary press passes, please contact providence@aging2.com
About Aging2.0
Aging2.0 is a global organization on a mission to accelerate innovation to improve the lives of older adults around the world. Aging2.0 connects, educates and supports innovators through its 30 city chapter network, Alliance and Leaders Circle corporate partner programs, Global Startup Search and Optimize Conference. For additional information, visit http://www.aging2.com.
About Dr. John Luo
Dr. John Luo, is the President and Founder of Doctor's Choice, a Rhode Island-based company that educates employers and seniors on Medicare. Luo is a graduate of the Warren Alpert Medical School of Brown University. He worked as a Fellow for the Slater Technology Fund in Providence, evaluating business strategy for seed stage health and biomedical companies.
For more information on Doctor's Choice visit: www.doctorschoiceusa.com.
About Blue Cross & Blue Shield of Rhode Island
Blue Cross & Blue Shield of Rhode Island is the state's leading health insurer and covers more than 450,000 members. The company is an independent licensee of the Blue Cross and Blue Shield Association. For more information, visit www.bcbsri.com, follow us on Twitter @BCBSRI, and like us on Facebook at fb.com/bcbsri.
###