Blaise Heltai, Former E-czar at Fleet, Joins Apex Technology Group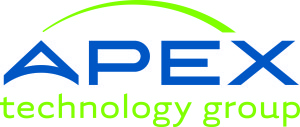 Cranston, RI (May 13, 2015) –  Apex Technology Group of Cranston, RI, has acquired genus2 Technology of Boston and New York, naming its principal, Blaise Heltai, Chairman of its Board and Chief Innovation Officer. Heltai brings a wide array of knowledge to Apex, with 15 years of experience advising companies, non-profits and government entities, in addition to his executive experience at Fleet.
"We are thrilled to welcome Blaise to the Apex team," said Christopher Dale, President and CEO of Apex Technology Group. "He is a nationally recognized expert in the applications of technology, in product strategy and development, in e-commerce, and in "Big Data" analytics. He is also a seasoned executive, having led businesses in major corporations such as Fleet, Bank of America, and AT&T. We have known and worked with Blaise for many years and are confident that his unique skills and vision will be an enormous asset to our company and, more importantly, to our clients."
Pleased to join such an innovative and dedicated group of IT professionals, Heltai noted: "Working with many companies from start-ups to Fortune 50 on their Digital, Cloud and 'Big Data' initiatives, I saw that the missing piece was often on the ground: how to engineer, deploy, support and, importantly, secure companies' technologies so that they can leverage new ways of doing business."
He added, "I was one of Apex's first clients when I ran e-commerce at Fleet.  The level of engineering and operational expertise and the passion of Apex's people was and is unparalleled, and I am delighted to join forces in order to bring new services and provide even more value to our customers."
Blaise Heltai advises companies, educational institutions and government entities on the applications of technology and data to product innovation and growth. His clients have included the largest banks, broker/dealers and insurers in the US as well as start-ups, non-profits and government agencies. He has a track record of delivering pragmatic strategies and roadmaps as well as leading the execution of large, transformative programs, on time and on budget.
Blaise was previously an executive at the FleetBoston Financial Group, where, as co-eCatalyst of the corporation and Executive Vice President and Managing Director for Global Internet Strategy and Management, he led the company through a fundamental transformation of e-enablement, integration and rationalization of Internet initiatives for all lines of business. He has also led CRM, customer data analysis, direct marketing, market research, and Innovation functions for Fleet and Bank of America. Blaise was also founder and CEO of fileTRUST, an early entrant in online storage and collaboration and of genus2, which began as a developer of financial software.
In addition, Blaise previously held several positions at AT&T/Lucent, beginning as a researcher at Bell Labs and, then moving to the "business side," serving as Director of Marketing and Strategy for the Consumer Products Division. In his tenure at AT&T, he launched multiple products and services in the areas of interactive TV, smart phones, PC telephony applications, multi-media communications, market research and marketing.
Blaise has served on the board of directors of MECA Software, Integrion Inc and numerous non-profits. He has been on the advisory boards of S1 Corporation, PostX, and FTVentures and served as the Chairman of the Massachusetts Innovation and Technology Exchange (MITX). Additionally, he has served on several National Academy of Science Committees particularly focused on e-government and technology transformation. He also sat on the Future Systems Advisory Panel for the Social Security Administration where he chaired the subcommittee on Health-IT. Blaise received his undergraduate degree from the College of Charleston and his Ph.D. in Mathematics from Stony Brook University (SUNY).
"I am truly excited to join the tech sector in Rhode Island," said Blaise, "and hope to help leverage the unique assets of the state to help this industry grow and thrive here."
ABOUT APEX TECHNOLOGY GROUP
Headquartered in Cranston, with regional offices in Massachusetts, Connecticut, and Washington, DC, Apex was founded in 1998 and has been managing customized IT programs for its clients since its inception. Its four partners have over 100 years of combined IT management experience. It clients include a mix of public- and private-sector organizations. Apex is certified and has partnerships with Tritech IMC, Cisco, Microsoft, Aruba Wireless Networks, Barracuda, Zscaler, and VaultLogix.  For more information, visit apextechgroup.com.
###