Employees of Narragansett Bay Insurance Company Pay It Forward Through the Holidays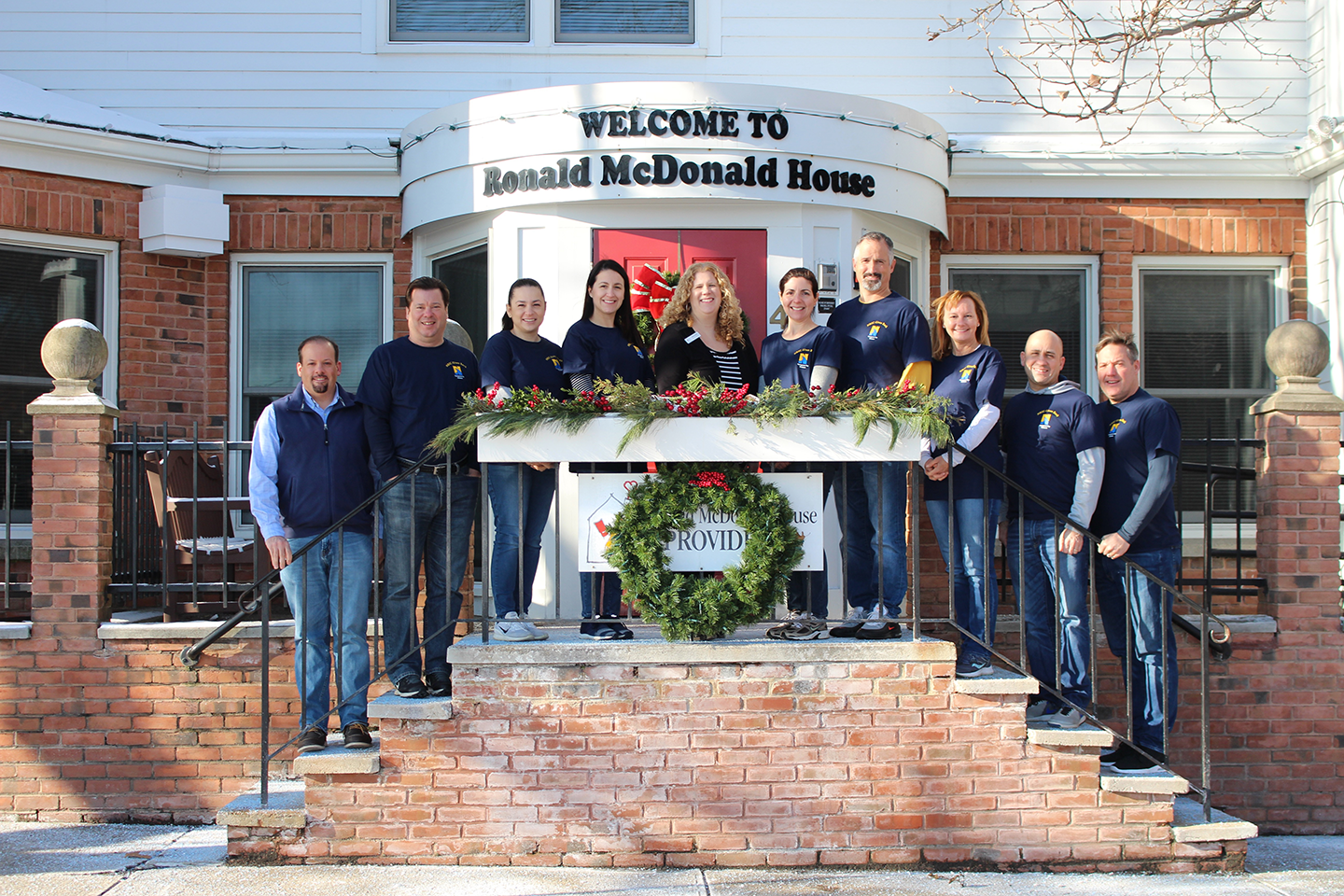 Photo caption (l-r):  Chad Ferrari, Glen Tiziani, Monica Cunha, Sandra Donnelly, Joanna Powers (Ronald McDonald House), Sandi Tavares, Tim Moura, Margaret Walsh, Scott Weaver, Tim Reichardt  
JOHNSTON, R.I. (January 21, 2020) — The employees of Narragansett Bay Insurance Company (NBIC), a wholly-owned subsidiary of Heritage Insurance Holdings, Inc., joined together to support several local charities during the holiday season.  Throughout the fourth quarter of 2019, employees participated in volunteer activities, collected food, and donated money to charities that are making a lasting difference in the community.
These employee-driven initiatives were part of NBIC's renewed commitment to supporting local non-profit organizations.  The charities chosen were Save The Bay, Ronald McDonald House Providence, Rhode Island Community Food Bank, and Operation Stand Down Rhode Island.
Kim McCauley, NBIC's Chief Human Resource Officer, was impressed with the results, stating, "Our employees contributed their time and money through a grass-roots campaign to assist local charities.  We've chosen charities that help preserve our environment; assist children and families in their time of need; and those that help to protect the freedom of our country. This speaks volumes about the values and culture we have nurtured at NBIC.  A passion to help others is contagious and we are committed to doing more next year."
NBIC has since implemented a Volunteer Time Off program, awarding employees with two work days per year to participate in volunteer activities.  Recently, several employees took advantage of the program to serve at the Ronald McDonald House in Providence.
Leaders from each of the benefitting charities expressed their appreciation for NBIC's financial support, volunteer efforts, and donations.  NBIC's campaign in 2019 was a great success, and the company pledges to continue supporting local charities in 2020 and beyond.
About Narragansett Bay Insurance Company (NBIC) 
Narragansett Bay Insurance Company, a wholly-owned subsidiary of Heritage Insurance Holdings, Inc. offers specialty insurance services and products to homeowners through an extensive network of independent agents along the Eastern Seaboard.
About Heritage
Heritage Insurance Holdings, Inc. is a super-regional property and casualty insurance holding company.  Through its insurance subsidiaries and a large network of experienced agents, the Company writes over $900 million of gross personal and commercial residential premium across its multi-state footprint.
For more information, contact media@NBIC.com.
###