Lt. Governor Daniel McKee visits CODAC Behavioral Healthcare to Meet Opioid Epidemic Responders
Lt. Governor Daniel McKee visits CODAC Behavioral Healthcare to Meet Opioid Epidemic Responders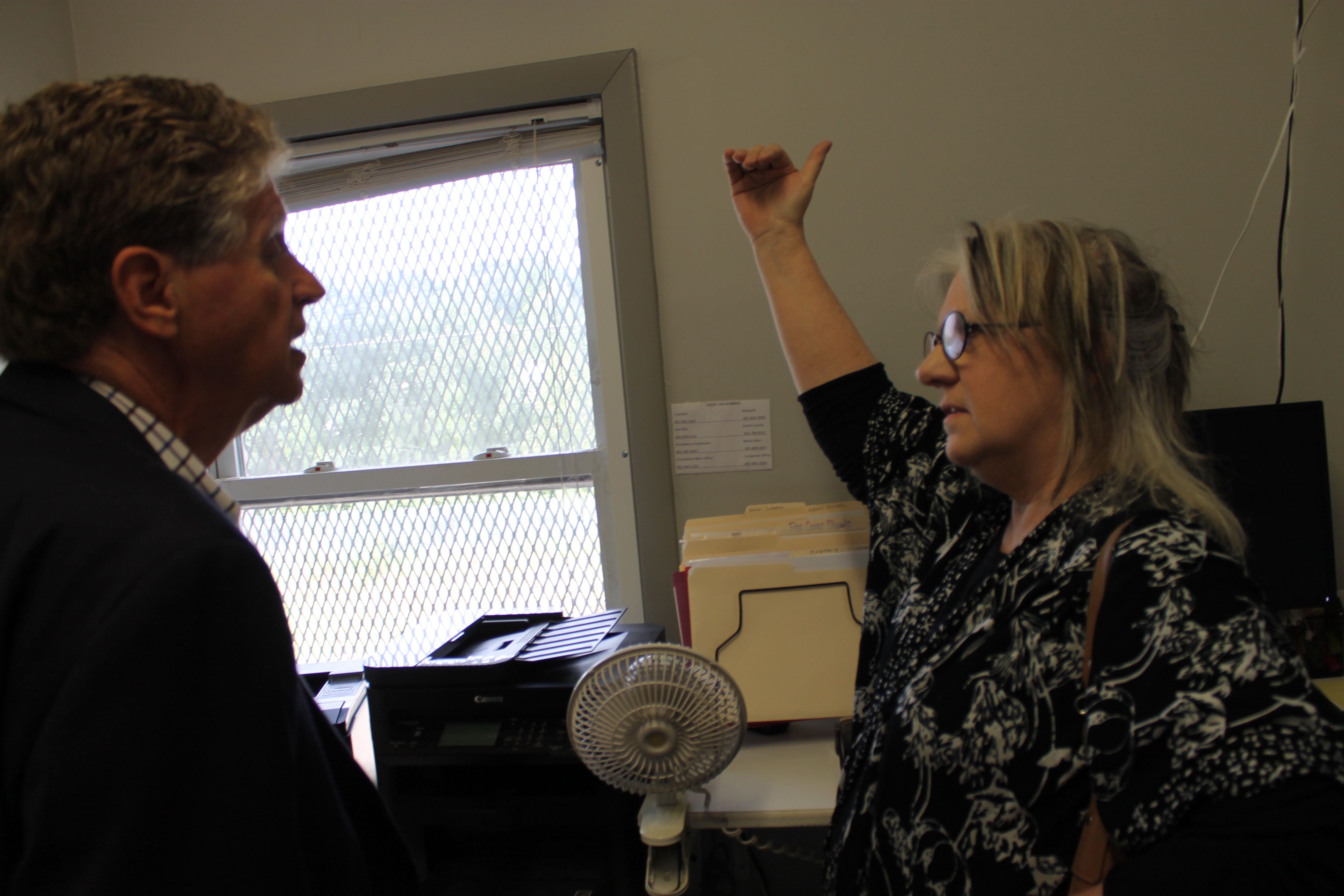 PROVIDENCE, R.I. (August 17, 2018) — New statistics from the Centers for Disease Control and Prevention have brought heightened attention to the ongoing opioid crisis that is disrupting lives throughout the United States. With public health campaigns in Rhode Island beginning to have an impact on the rate of overdoses, Lt. Governor Daniel McKee visited a CODAC Behavioral Healthcare facility at 349 Huntington Avenue on Wednesday to learn about the facility and help identify potential sources of revenue that can be allocated to improve the care patients are receiving.
"We are happy to welcome Lt. Governor McKee to one of our busiest facilities," said Linda Hurley, President/CEO of CODAC. "This particular building services about 2,000 Providence residents and it is starting to show its age. With the opioid crisis showing little signs of slowing down, we hope to work with Rhode Island's leaders to find another, larger building that serves even more Rhode Islanders."
At the start of the tour, McKee discussed how he has organized communities as part of a larger lawsuit. The purpose of the lawsuit, he says, is to hold pharmaceutical companies accountable for fueling the opioid epidemic. McKee also acknowledged that he has met with many Rhode Islanders whose lives have been impacted by the opioid epidemic.
"These tragic and repeated interactions with families across Rhode Island generated my interest in looking at who is on the ground doing the work right now to fight the opioid crisis," McKee said. "My goal is to identify the people on the front lines and tell their stories so when communities receive public resources from the lawsuit, they will be able to connect with the healthcare professionals who are truly making a difference."
As patients entered the building, Hurley explained to McKee that the Huntington Avenue building logs over 330,000 unique visits from the same cohort of patients. CODAC acquired the building in the mid 1970s, and over time began offering a multitude of services.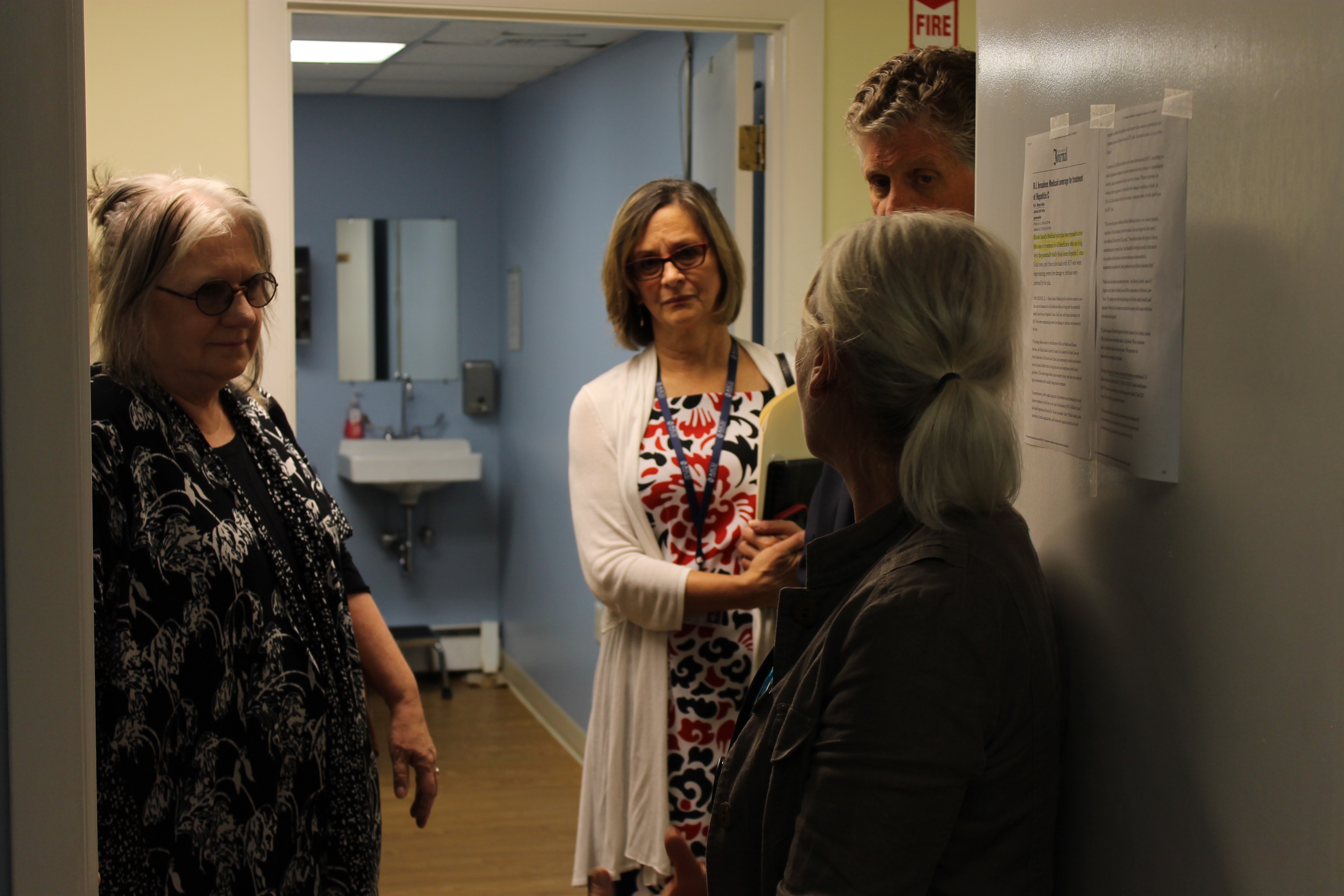 Sophie Spredt-Walsh, a nursing coordinator who spoke with McKee, touted CODAC's proactive approach to whole person care. She explained how Hurley's leadership has saved people's lives. "100 percent of those treated at CODAC Providence for Hep c have been cured of that disease," Spredt-Walsh said.  
CODAC, a non-profit that has been providing recovery services for nearly 50 years, was among the first in the nation to develop a solution that directly addressed the connection between infectious diseases and addiction, Spredt-Walsh explained. Today, every patient that receives treatment for substance use disorder at CODAC has access to rapid Hep C testing and onsite treatment.
"The opioid crisis has had a profound impact in every community across our state. CODAC Behavioral Healthcare has a strong presence statewide in managing this public health crisis and it is encouraging to know that CODAC provides a wide array of behavioral health, addiction and medical services," McKee responded.
When McKee raised the possibility of renovating the facility, Hurley said that the executive team already made that attempt. She was told by an architect that renovating the facility may be too costly for the non-profit and a better solution might be relocate the site. CODAC has faced challenges in finding a new building, in part, because communities have a negative perception of addiction treatment centers, Hurley noted.
For CODAC and the staff at Huntington Avenue, this all means the team will have to be more aggressive in finding a new facility. Those efforts will include spreading messages of compassion and understanding for patients in recovery, and the various benefits treatment centers provide for communities. Hurley noted CODAC will remain in the building until they can receive the help they need.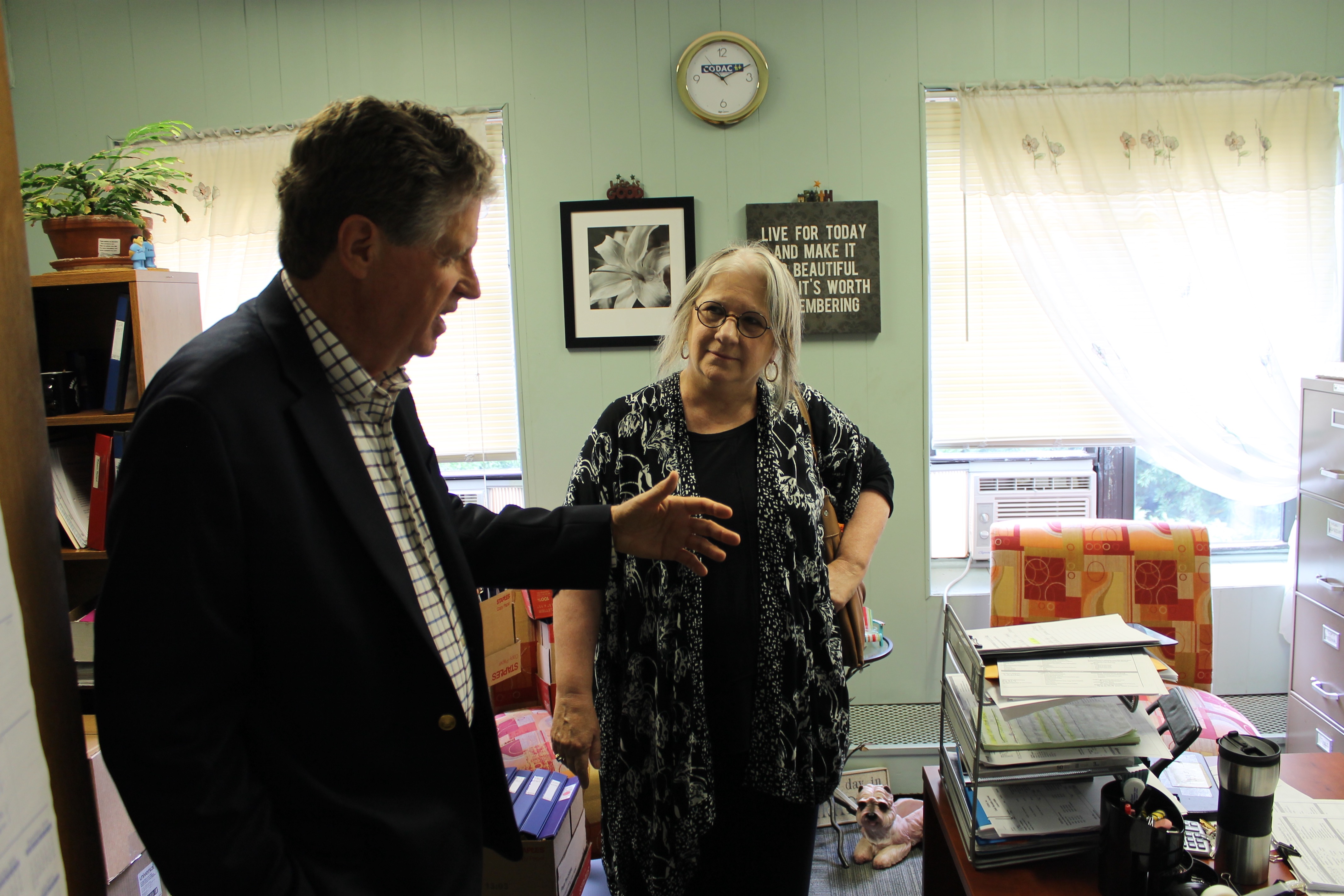 While most of the conversation focused on securing sources of revenue to remain effective in Providence, Hurley also took the opportunity to share some of the work her organization has accomplished recently.
Specifically, she mentioned CODAC's newest partnership with Rhode Island State Police on the Hope Initiative. The program pairs law enforcement officers with a counselor and peer recovery specialist for emergency calls involving potential opioid use. A second part of the same initiative involves giving people rides home after being released from a correctional facility — a period when former inmates are at the highest risk for overdosing.
CODAC's involvement in the initiative complements another partnership the organization has with the Rhode Island Department of Corrections.
Citing a study co-authored by Brown University faculty member Josiah Rich, Hurley said that the innovative opioid treatment program CODAC introduced at the ACI (in partnership with Brown and the DOC), is responsible for reducing the rate of fatal overdoses among recently released individuals by 61 percent. "I can't help but smile when I see that statistic," she said.
About CODAC Behavioral Healthcare
Founded in 1971, CODAC Behavioral Healthcare is Rhode Island's oldest and largest provider of outpatient services for opioid use disorder, other substance use disorders, and concurrent behavioral health challenges. With eight locations across Rhode Island, CODAC is uniquely positioned to provide services when and where they are needed. For more information about CODAC, visit: www.codacinc.org
###