Narragansett Bay Insurance Company Hires Seasoned Insurance Veteran to Lead All Sales Activities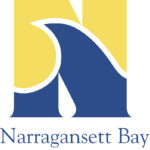 Glen Tiziani Named Senior Vice President of Sales & Distribution for Narragansett Bay Insurance Company
PAWTUCKET, R.I. (May 29, 2018) — Glen Tiziani has been named Senior Vice President of Sales & Distribution for Narragansett Bay Insurance Company ("NBIC") effective May 21, 2018. Mr. Tiziani will be responsible for profitably growing NBIC's distribution and agency relationships. Additionally, he will manage a team of field managers and oversee all sales activities, agency marketing support, communications and training.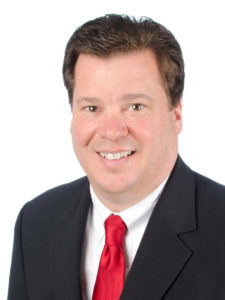 Mr. Tiziani has nearly 30 years of experience in the insurance industry, working in underwriting, sales, and sales management. He has worked on both the agency and carrier sides, and has extensive experience working with independent agencies and brokers. He most recently served as Sales Regional Vice President for American Modern Insurance Group. There he managed the eastern United States sales operations and was responsible for providing strategic direction and driving sales growth across a 17-state region, representing $300 million in premium. Mr. Tiziani's previous work experience includes serving as a Regional Insurance Manager for AAA Allied Group, Inc., and as a Senior Sales Professional at SAFECO Insurance Company.
"We are pleased to welcome Glen to the NBIC leadership team," said Tim Moura, President of Narragansett Bay Insurance Company. "Glen's experience managing field sales operations, agency relationships and revenue growth positions him as the ideal fit to help NBIC grow and expand in the coming years."
Mr. Tiziani received his Bachelor's degree from University of Connecticut. He achieved the Chartered Property Casualty Underwriter (CPCU) and Certified Insurance Counselor (CIC) professional designations and has been recognized on numerous occasions for his sales acumen. Mr. Tiziani resides in Colchester, Connecticut with his wife and two sons.
About Narragansett Bay Insurance Company (NBIC)
Narragansett Bay Insurance Company, a wholly-owned subsidiary of Heritage Insurance Holdings, Inc. offers specialty insurance services and products to homeowners through an extensive network of independent agents along the Eastern Seaboard.
About Heritage
Heritage Insurance Holdings, Inc. is a property and casualty insurance holding company headquartered in Clearwater, Florida. Its subsidiaries, Heritage Property & Casualty Insurance Company, Zephyr Insurance Company and NBIC Holdings, Inc., write personal and commercial residential premium through a large network of experienced agents in Florida, Hawaii, North Carolina, South Carolina, Georgia and Alabama, and also in Connecticut, Massachusetts, New Jersey, New York and Rhode Island with the recent acquisition of Narragansett Bay Insurance Company, headquartered in Rhode Island. Heritage Insurance Holdings, Inc. is led by a seasoned senior management team with an average of 30 years of insurance industry experience.
For more information, contact media@NBIC.com.
###