Peter Hutchinson Named Assistant Vice President – Rhode Island and Massachusetts for Narragansett Bay Insurance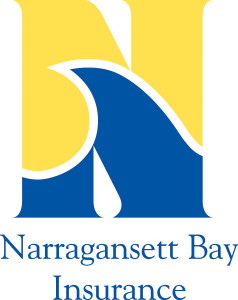 Peter Hutchinson Named Assistant Vice President – Rhode Island and Massachusetts for Narragansett Bay Insurance 
PAWTUCKET, RHODE ISLAND (June 27, 2016) – Narragansett Bay Insurance Company ("NBIC") announced that Peter Hutchinson has been named the company's Assistant Vice President – Rhode Island and Massachusetts Territory Manager.  Mr. Hutchinson will be responsible for developing and maintaining strong and productive partnerships with NBIC's agents and industry associations, driving profitable growth, and ensuring exceptional service delivery in Rhode Island and Massachusetts.
As a leading provider of coastal homeowners insurance along the Eastern Seaboard, both Rhode Island and Massachusetts remain of strategic importance to NBIC.  Mr. Hutchinson's impressive career working with independent agents and brokers throughout Rhode Island and Massachusetts, coupled with his strong business acumen and local market knowledge, will enable him to bring considerable value to NBIC's agency partners.
"We are thrilled to welcome Peter to the NBIC leadership team.  He has a proven track record of forging successful agency partnerships throughout Rhode Island and Massachusetts.  His work experience, combined with his extensive knowledge of our agency partners, product lines, and target market, makes him the ideal fit to lead our efforts in Rhode Island and Massachusetts," said Tim Moura, NBIC's Senior Vice President of Marketing, Agency, & Client Services.
"I'm excited to join the NBIC team.  Having worked with many agents in Rhode Island and Massachusetts throughout my career, I'm well aware of NBIC's great service reputation.  I look forward to seeing and working with these agents and adding to NBIC's successes," said Mr. Hutchinson.
Mr. Hutchinson has 25 years of experience in the insurance industry, having lead territory development and management strategies for UPC Insurance, SAFECO, and Commerce Insurance.  A resident of Westfield, Massachusetts, he attended Westfield State College and maintains a Certified Insurance Counselor Designation (CIC).
About Narragansett Bay Insurance Company (NBIC)
Narragansett Bay Insurance Company, headquartered in Rhode Island, offers specialty insurance services and products to homeowners through an extensive network of independent agents along the Eastern Seaboard and actively seeks to insure coastal homeowners.  Demotech, an independent financial analysis and actuarial services firm that rates the financial security of property and casualty companies, maintains an "A, Exceptional" Financial Stability Rating (FSR) for NBIC.  To find more information on NBIC, visit www.NBIC.com. 
For more information contact media@NBIC.com.
###