Peter Marinelli brings extensive sales experience to Santo Insurance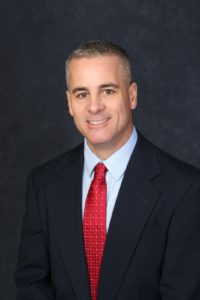 Salem, NH (February 2, 2020) – Santo Insurance & Financial Services announced that Salem resident Peter Marinelli has joined its commercial lines department as a senior sales executive. With over two decades of sales experience, Peter will be helping homeowners and business owners find solutions for their insurance needs.
"Peter's active involvement in the community through years of coaching youth and school sports ties in directly with Santo Insurance's commitment to volunteerism and helping others," said Jamie Santo, president of Santo Insurance. "We look forward to him lending his extensive knowledge to directly impact local businesses and residents."
Marinelli resides in Salem, NH, and has two daughters. He graduated with a BA from the Peter T. Paul College of Business and Economics at the University of New Hampshire and currently is the assistant football coach at Salem High School.
"I am so excited to join Jamie and his team to continue to make an impact in the community," said Marinelli, who explained, "My 20 years of sales experience has enabled me to develop the skills necessary to listen to my clients needs and find solutions to address their direct concerns."
About Santo Insurance
Headquartered in Salem, New Hampshire, Santo Insurance is an independent Trusted Choice agency.  Opened in 1993 by Jamie Santo, Santo Insurance is one of New England's fastest growing insurance agencies, providing insurance services and products in New Hampshire, Maine, Massachusetts, Vermont and Connecticut. For more information, visit www.santoinsurance.com.
###