Renowned pathologist joins University Gastroenterology Pathology Center
University Gastroenterology Names Robert M. 
Najarian

 as Medical Director of New Pathology Center


PORTSMOUTH, R.I. (June 14, 2018) — Robert M. Najarian, M.D., has been named the medical director of University Gastroenterology's new Pathology Center in Portsmouth, R.I. Dr. Najarian is one of the world's leading experts in gastrointestinal and liver pathology. His distinguished experience will contribute to University Gastroenterology's mission to provide superior patient care in their recently established Pathology Center.

Prior to joining University GI, Dr. Najarian served as a consultant in gastrointestinal, liver, and pancreatic pathology at Beth Israel Deaconess Medical Center in Boston, Mass. He has more than 13 years of experience as a surgical pathologist with expertise in gastrointestinal and liver pathology.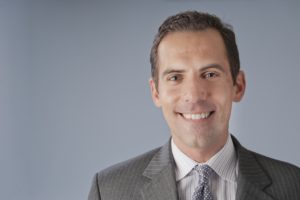 "University Gastroenterology is thrilled to recruit a nationally recognized GI Pathologist from the Harvard hospital system to serve as the Director of the University Gastroenterology Pathology Center. The addition of this in-office Center gives us the unique opportunity to improve our patient care by minimizing the turnaround time needed to deliver critical diagnoses," said Thomas Sepe, M.D., President of University Gastroenterology.
Dr. Najarian stated that his transition from Boston to University Gastroenterology was motivated by his desire to work with the best caregivers in the field. "I knew as soon as I met the University Gastroenterology team that they were compassionate, knowledgeable, and up-to-date on the latest in patient care for gastrointestinal disease," Dr. Najariansaid.
Dr. Najarian earned his Bachelor of Science from Brown University and a medical degree from Boston University School of Medicine.  His postdoctoral training includes a residency in anatomic and clinical pathology and a specialized fellowship in gastrointestinal and liver pathology. Dr. Najarian, a resident of Natick, Mass., served as an instructor in pathology at Harvard Medical School for eight years before joining the University Gastroenterology team.
About University Gastroenterology
University Gastroenterology is a 23-member single specialty group providing patient friendly, cutting edge care for diseases of the liver and gastrointestinal tract. Our doctors are regionally recognized for their expertise in general gastroenterology, inflammatory bowel disease, liver disease, and therapeutic endoscopy. Our group has major campuses in Providence, East Greenwich, and Portsmouth. Each campus houses a state-of-the-art ambulatory Endoscopy Center that provides a caring and cost-effective environment.  Our group also provides inpatient consultative services at Rhode Island Hospital, Miriam Hospital, Kent County Hospital, Newport Hospital, and Roger Williams Hospital. Referrals are welcome.
For more information on University Gastroenterology visit: www.universitygi.com
# # #