Vermont Insurance Agents Association Elects New Officers and Directors
MONTPELIER, VT (September 8, 2016) – Peter T. Richards, vice president and principal of The Richards Group, Brattleboro, VT, was elected president of the Vermont Insurance Agents Association (VIAA) today.  Richard's election as VIAA's president follows an active involvement with the association that includes serving as vice president, as a member of the Executive Committee, and VIAA board member and chair of the 110th Annual Convention.  Within the Richards Group, Peter heads up the commercial property and casualty insurance operations of the company, as well as the accident and health operations, focused on cultural exchange/travel organizations.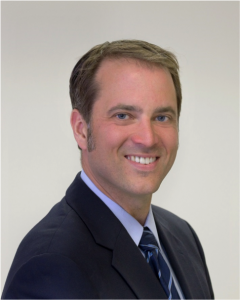 Prior to joining The Richards Group, Peter was a Vice President of Investment Banking at Southcoast Capital, in New Orleans, LA, involved in a variety of investment banking activities including equity raises (both public and private), mergers and acquisition advisory and business valuations, specifically in the gaming and oil and gas industries.
Prior to Southcoast, Peter was a Venture Capital Officer at Hibernia Capital
Corporation, a $100 million venture capital fund focusing on industrial technology, capital restructuring for small to middle market sized companies and private placement debt service.
Peter received his undergraduate degree from Williams College, and his MBA from
The AB Freeman School at Tulane University. He has served in a variety of Board capacities at numerous local organizations. Peter and his wife Liz live in Brattleboro with their four children, Lillie, Sophie, Mark and Henry.
Other officers include: Erin Odell of Odell Insurance Agency in Bradford as vice president; Paul Plunkett of Hickok and Board Insurance Group in Burlington as secretary/treasurer, and Ron Bixby from the Ludlow Insurance Agency in Ludlow as national director.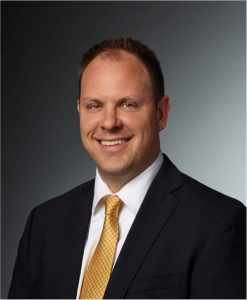 Daniel J. Rodliff, vice president of NFP P&C, South Burlington, VT, was elected to the board as a director. Rodliff started his career at Liberty Mutual Insurance and joined NFP P&C (formerly Poulos Insurance) in 2007. Dan has won numerous awards during his insurance career. He currently manages three offices in Northern Vermont, develops marketing strategies for the firm and assists with NFP integration in Maine, New Hampshire and Vermont.  Rodliff holds the LUTCF, CIC, and CPIA designations. He is a graduate of St. Michael's college. Daniel resides in Shelburne with his wife and two sons.
The following agents also serve on the VIAA board of directors: Chip Ams of Finn & Stone Insurance in Manchester; Alan Kinney of Kinney Insurance Agency in St. Albans; and Dan Rodliff of NFP P&C South Burlington.
About Vermont Insurance Agents Association (VIAA)
Vermont Insurance Agents Association is a statewide trade association representing nearly 100 independent insurance agencies in Vermont, with 900 employees. VIAA member independent insurance agents represent more than one insurance company, and as a result, can offer clients a wi
der choice of auto, home, business, life and employee benefits. Founded in 1906, VIAA's mission is to be an advocate for independent insurance agents and to satisfy the professional needs of its members. Website: www.viaa.org.
###