YMCA of Pawtucket 2017 All-Star Outing Raises $30,000 To Support Local Youth Programming
A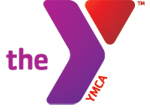 ll Event Proceeds to Benefit the Y Support-A-Child Program
Pawtucket, RI (June 16, 2017) – The YMCA of Pawtucket hosted yet another successful All-Star Outing, in partnership with event sponsors the Pawtucket Red Sox, at McCoy Stadium on June 8th. This annual event raised $30,000 for the YMCA's Support-A-Child Fund, which assists families that cannot afford to send their children to summer day camps or pay for a YMCA youth membership. Many local businesses and organizations stepped up to the plate this year to help make this fun-filled event a tremendous success.
Charlie Clifford, Chief Executive Officer of the YMCA of Pawtucket, was pleased with the tremendous support this event received from local business partners, stating: "The goal of the event each year is to generate sufficient funds to offer free camper-ships and youth memberships to the children of our community.  At the YMCA of Pawtucket, we remain committed to our mission of offering the best programming and services to all children and families regardless of their economic situation, and the overwhelming support of our sponsors has helped to make this possible." Adding, "And I would be remiss if I did not thank our committee for their tireless efforts on behalf of the Y, specifically, event chairs, Tim Reichardt and Mark House, auction chair, Eileen Ryan-Saeger and the Y's own, Jim Stewart."
The Pawtucket Red Sox organization has been a loyal supporter of the Y's annual outing for over 20 years, and without their support this event would not be possible. Attendees to this year's outing enjoyed an all-you-can-eat barbeque, as well as an exciting game.
Additionally, Janet Greene of Cumberland, RI was the grand prize raffle winner of a trip for two to the 2017 All-Star game hosted by the Miami Marlins at Marlins Park on July 11, 2017. Transportation, cash and hotel included.
The YMCA of Pawtucket would like to thank the following 2017 All Star Outing sponsors for their support:
All Star Sponsors: Best Impressions; Collette Travel; Coventry Lumber; Dupuis Oil; Jevon Chan; National Grid; Navigant Credit Union; Pawtucket Credit Union; Pet Food Experts and Rotary Club of Pawtucket
Major League Sponsors: Advanced Network Systems; Cumberland-Lincoln Rotary Club; East Coast Benefit Plans; Industrial Motors; International Packaging Corporation; JLV Consulting; Miller's Truck Repair; Narragansett Bay Insurance Company; Peregrine Group LLC; and Ryan Construction
Triple A League Sponsors: Adam Edelsberg 20th Century Art & Design; Andrews Insurance Agency; BankRI; Bay Business Machines; Blackstone Pawtucket; Dr. Peter Baziotis; Chatterton Insurance; Citizens Bank; Coastway Community Bank; Dana M. Newbrook; Duquette, Hurley & Associates; Environmental Strategies & Management, Inc.; Henry Gonsalves; King's Service Center, Inc.; High Tech Engineering; Hunter Insurance; Landry & Martin Oil Co., Inc.; LLB Architects; Local Hero Catering; Orson & Brusini LTD; The Pawtucket Foundation; Rhode Island Trucking Association; Shove Insurance, Inc.; Tailors R Us; Twin River; and United Healthcare
In-Kind Donors: JH Communications; The Pawtucket Times; The Valley Breeze; and The Woonsocket Call.
About the YMCA
The Y is one of the nation's leading nonprofits strengthening communities through youth development, healthy living and social responsibility. Across the U.S., 2,700 Ys engage 22 million men, women and children – regardless of age, income or background – to nurture the potential of children and teens, improve the nation's health and well-being, and provide opportunities to give back and support neighbors. Anchored in more than 10,000 communities, the Y has the long-standing relationships and physical presence not just to promise, but to deliver, lasting personal and social change. The YMCA of Pawtucket is comprised of five branches across the state: Pawtucket Family YMCA and Heritage Park YMCA Early Learning Center in Pawtucket, MacColl YMCA in Lincoln, Westwood YMCA in Coventry and Woonsocket YMCA.
# # #