YMCA Announces New Membership Rates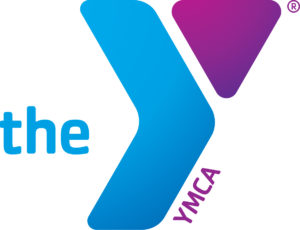 YMCA Announces New Membership Rates
'Membership For All' Sliding Rate Scale Created to Enhance Access to Y Facilities for All Income Levels
PAWTUCKET (January 10, 2019)—More families will be able to adopt healthier lifestyles in 2019 as the YMCA introduces new membership rates. The YMCA, serving RI communities with locations in Lincoln, Woonsocket, Cumberland, Pawtucket, Coventry and Woonsocket, has unveiled its 'Membership For All' income-based scale to improve accessibility to healthy living programs and help all individuals, regardless of their financial means, achieve their fitness goals.
"Our newly adjusted rates reflect our dedication to helping improve the health of the community, and it reinforces our commitment to families of all backgrounds," said Charles Clifford, Chief Executive Officer of the YMCA of Pawtucket. "Ideally, we would like to welcome more families and area residents who need the encouragement and support of our staff to fully engage in healthy activities."
All memberships provide members with access to a variety of programs that help individuals build their confidence, become more community-oriented, and be more conscious about healthy choices. Members pay a reduced fee for specialty classes and programs.
"We want individuals and families to understand that we take their financial situation into account and offer pricing that is line with what their budget allows. As Rhode Islanders grapple with a variety of health conditions tied to obesity such as cardiovascular disease and diabetes, it is more important than ever for families to take advantage of programs that are only available at the Y," Clifford said.
Clifford encourages individuals and families to learn about available programs, and branch locations by visiting the Y's website www.ymcapawt.org. The new income-based pricing for families, youth, and adults is available online.
Membership For All was made possible through the generosity of donors who contributed to the Annual Fundraising Campaign.
About The YMCA
The Y is one of the nation's leading nonprofits strengthening communities through youth development, healthy living and social responsibility. Across the U.S., 2,700 Ys engage 22 million men, women and children – regardless of age, income or background – to nurture the potential of children and teens, improve the nation's health and well-being, and provide opportunities to give back and support neighbors. Anchored in more than 10,000 communities, the Y has the long-standing relationships and physical presence not just to promise, but to deliver, lasting personal and social change. The YMCA of Pawtucket is comprised of five branches across the state: Pawtucket Family YMCA and Heritage Park YMCA Early Learning Center in Pawtucket, MacColl YMCA in Lincoln, Westwood YMCA in Coventry and Woonsocket YMCA.
###