Brendan McLaughlin Named Assistant Vice President – Connecticut Territory Manager of Narragansett Bay Insurance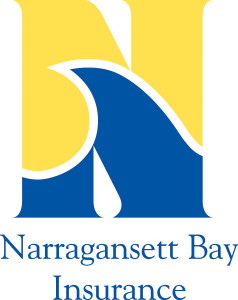 Brendan McLaughlin Named Assistant Vice President – Connecticut Territory Manager of Narragansett Bay Insurance 
PAWTUCKET, RHODE ISLAND (February 10, 2016) – Narragansett Bay Insurance Company ("NBIC") announced that Brendan McLaughlin has been named the company's Assistant Vice President – Connecticut Territory Manager.  In this position, Mr. McLaughlin will be responsible for developing and maintaining strong and productive partnerships with NBIC's agents and industry associations, driving profitable growth, and ensuring exceptional service delivery in Connecticut.
Connecticut has recently become the fifth state where NBIC will write homeowners insurance.  Through a network of independent agents, NBIC will offer Connecticut residents, including those living directly along the coast, a new option for homeowners insurance.  Mr. McLaughlin's experience in the management of personal lines business, as well as his ability to develop effective agency partnerships, will build a strong foundation for NBIC in this market.
"Brendan has spent his entire career working with independent agents in Connecticut.  The depth of his relationships, coupled with his excellent reputation and strong business acumen, will serve as a springboard for NBIC's growth in the state," said Tim Moura, NBIC's Senior Vice President of Marketing, Agency & Client Services.  "With our recent license approval by the Connecticut Insurance Department, Brendan can immediately begin networking with local agents to offer policyholders an innovative choice for homeowners insurance.  I am thrilled to add Brendan to our team to lead our efforts in Connecticut."
Mr. McLaughlin has over 30 years of experience in the insurance industry.  He most recently served as the Personal Lines Territory Sales Manager for Hanover Insurance Group, where he was responsible for growing personal lines business with Connecticut agents.  He also previously worked as a Personal Lines Sales Executive for Travelers Insurance and as an Agency Marketing Manager at Royal & SunAlliance.  Mr. McLaughlin was recognized by the Professional Insurance Agents (PIA) Association of Connecticut with the Company Professional of the Year Award in 2010.  A resident of Southington, Connecticut, Mr. McLaughlin is a graduate of Central Connecticut State University with a degree in business administration.
About Narragansett Bay Insurance Company (NBIC)
Narragansett Bay Insurance Company, headquartered in Rhode Island, offers specialty insurance services and products to homeowners through an extensive network of independent agents along the Eastern Seaboard, and actively seeks to insure coastal homeowners.  Demotech, an independent financial analysis and actuarial services firm that rates the financial security of property and casualty companies, maintains an "A, Exceptional" Financial Stability Rating (FSR) for NBIC.  To find more information on NBIC, visit www.NBIC.com.
For more information contact media@NBIC.com.
###