Westwood YMCA Receives $300,000 Grant from The Champlin Foundations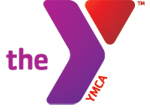 Westwood YMCA Receives $300,000 Grant from The Champlin Foundations
Coventry, RI (February 3, 2016) – The YMCA of Pawtucket has announced that the Westwood YMCA, a branch of the YMCA of Pawtucket, Inc., has been awarded a grant from The Champlin Foundations. The $300,000 grant will help fund repairs to the Quidnick Reservoir dam at Camp Westwood in Coventry, which has been estimated to cost approximately $641,500 in total.
Upon inspection by the State of Rhode Island, Quidnick Reservoir dam was deemed fair to poor. In response, the YMCA of Pawtucket approached The Champlin Foundations for assistance in helping to fund much-needed repairs, and the request was approved. This project began in October, 2015, and is expected to be completed in April or May of this year.
"The Champlin Foundations have been long time supporters of the YMCA of Pawtucket and are pleased to make a grant this year to help maintain the Quidnick Reservoir dam at Camp Westwood," said Keith H. Lang, Executive Director of the Foundations.  "We are glad to help with this restoration project which will benefit future generations of Y campers."
"On behalf of the YMCA of Pawtucket, we thank The Champlin Foundations for their tremendous support and generosity," said Rebecca Book, immediate past President of the Board of Directors of the YMCA of Pawtucket "This grant is a positive first step in helping to ensure that the Quidnick Reservoir dam will remain structurally sound, helping to preserve the lake and grounds at Camp Westwood and other resources throughout the community."
About the YMCA of Pawtucket, Inc.
The YMCA of Pawtucket is comprised of five branches across the state: Pawtucket Family YMCA and Heritage Park YMCA Early Learning Center in Pawtucket, MacColl YMCA in Lincoln, Westwood YMCA in Coventry and Woonsocket YMCA. The Y is one of the nation's leading nonprofits strengthening communities through youth development, healthy living and social responsibility. Across the U.S., 2,700 Ys engage 22 million men, women and children – regardless of age, income or background – to nurture the potential of children and teens, improve the nation's health and well-being, and provide opportunities to give back and support neighbors. Anchored in more than 10,000 communities, the Y has the long-standing relationships and physical presence not just to promise, but to deliver, lasting personal and social change.
For more information on the YMCA of Pawtucket, visit www.goymca.com or contact John Houle at 401.831.6123 or john@www.jhctesting.com.
# # #