Butler & Messier promotes two staffers to senior level positions


Butler & Messier promotes two staffers to senior level positions
PAWTUCKET, R.I. (March 20, 2018) — Butler & Messier Insurance has recently promoted two long-time staffers to senior level positions with the goal of expanding the agency's footprint in Southeastern New England. Diane DeBlois has been named the Vice President of Operations, and Sarah Arts has been elevated to the role of Personal Lines Manager.
"Diane and Sarah not only have the experience and thorough understanding of how the insurance industry operates, but they have consistently demonstrated their commitment to our clients," said Roger L. Messier, president of Butler & Messier Insurance. "I'm confident that their expertise will help continue the agency's growth throughout Rhode Island and Southern New England."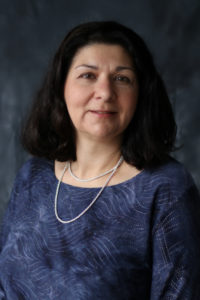 DeBlois, who formerly served as an office manager, will be responsible for managing overall business operations. Her duties include maintaining customer satisfaction as well as helping develop strategies to grow the agency within the region. "One of the ways I plan to improve our operations is by making better use of the technology available to us. Through more in-depth training and reevaluating some of our software, I hope to improve the services and overarching experience we deliver to our clients," DeBlois said.
DeBlois, who has been at Butler & Messier for 29 years, says the agency's overall atmosphere and optimism is why she has dedicated most of her professional career to the agency. "Since my days as a bookkeeper, I've seen the agency grow tremendously from a handful of people to nearly 40 employees today. The agency's culture, staff, and management style are some of the driving forces that have influenced my continued tenure and those strengths have undeniably contributed to the agency's success," she added.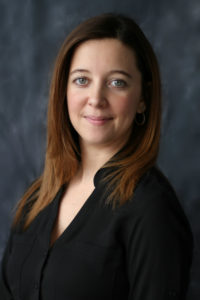 Arts is the second staffer to join DeBlois in the senior ranks. Formerly serving as a personal lines CSR, Arts will now be taking on expanded managerial responsibilities such as overseeing complex underwriting issues. This involves assessing the risk of clients to determine how much coverage they really need and crafting proposals that would explain how much it would cost for such coverage.
As an Accredited Customer Service Representative (ACSR) and an Accredited Adviser in Insurance (AAI), Arts will ensure that staff follow agency guidelines and will supervise account managers on continuing to deliver the high level of service Butler & Messier Insurance clients have come to expect.
"From accurately assessing risks to helping staff build a solid repertoire of customer service skills, I'm looking forward to passing on knowledge that will help foster a positive customer experience," Arts said.
About Butler & Messier
Butler & Messier Insurance, an independent Trusted Choice® insurance agency, offers personal, commercial, and life insurance lines for families and businesses in Rhode Island and Southeastern Massachusetts. With locations in Pawtucket and Cranston, Butler & Messier offers competitive insurance rates from over 30 major insurance companies nationwide. Founded in 1903, the agency has helped New England families develop insurance packages that meet their individual needs.
For more information, please call (401) 728-3200 or visit butlerandmessier.com
###