Discussions During Rhode Island Mortgage Bankers Association's Golf Tournament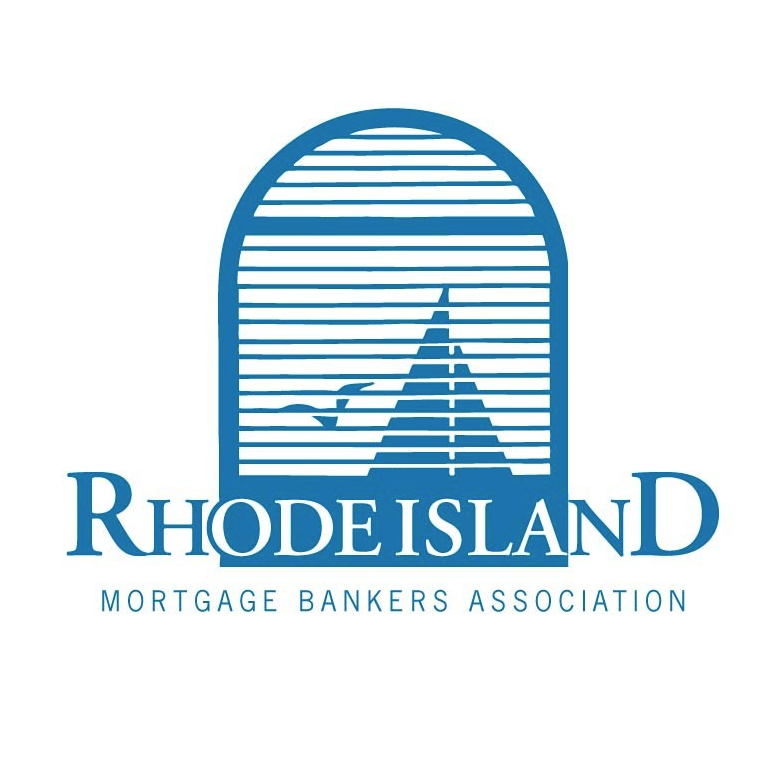 Community Bonds, Scholastic Achievement Highlighted During Rhode Island Mortgage Bankers Association's Annual Golf Tournament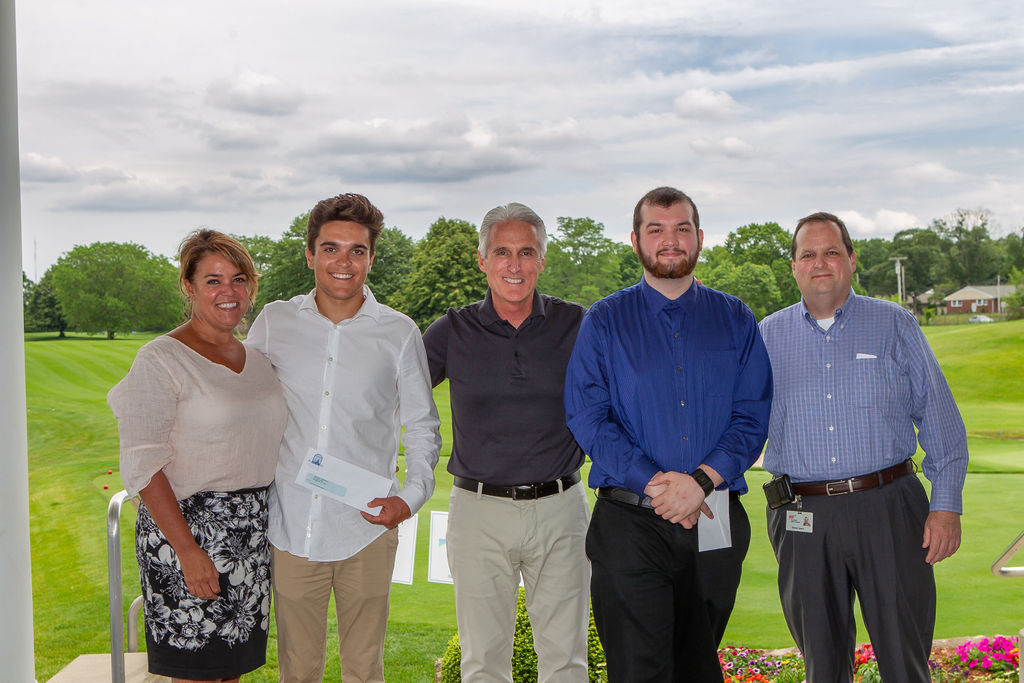 From left to right: Brenda Hayden (Jake's mother), Jake Archambault, Al Grant, Chairman of the Future of RI Scholarship at RIMBA and the SVP of Mortgage Origination at the Washington Trust Company, Christopher Vieira, and Steve Vieira (Christopher's Father).
PROVIDENCE, R.I.(July 11, 2019) —Recently, professionals across Rhode Island arrived at the Pawtucket Country Club for an enjoyable afternoon of golfing and networking. Hosted by the Rhode Island Mortgage Bankers Association (RIMBA), the Spring Golf Tournament also provided an opportunity to celebrate the accomplishments of three ambitious Rhode Island students attending college next fall.
Each of the students were awarded $1,000 scholarships, funds made available through RIMBA's Future of Rhode Island Scholarship. Scholarship recipients included Jake Archambault, who graduated with a perfect GPA at Narragansett High School and is the first-place winner in the statewide National History Day Competition; Bridget Bernardo, who graduated from LaSalle Academy with honors, authored op-eds in the Providence Journal, and served as a member of the Narragansett Town Beach Surf Rescue Team; and Christopher Viera, the first returning Future of RI Scholarship award recipient who has continued to serve as a mentor for the Robotics Team at his former high school.
"These kids are remarkable for what they have accomplished both in and out of the classroom, and RIMBA is proud to be able to recognize them for their achievements," said Patrick Deady, President of RIMBA and Senior Vice President and Director of Residential and Consumer Lending at Bank Five.
Since 1990, RIMBA has hosted the golf tournament to help mortgage, finance, and banking professionals build lasting professional relationships. Over the years, the goal of the event has evolved to celebrate other noteworthy occasions such as the awarding of scholarships.
This year's scholarship winners achieved high academic honors, and they demonstrated a commitment to their community, explained Thomas Fleming, a member of RIMBA's Executive Board and an ambassador for the association.
A portion of the event proceeds also benefitted the American Cancer Society. The donation is made in honor of the late Patricia Slepkow, a former RIMBA president who passed away from cancer in 2009.
"We are incredibly thankful for this year's sponsors. Their support is greatly appreciated and it serves as a reminder that Rhode Island has a strong network of professionals willing to work together," Fleming said.
Event sponsors included:
Tournament Sponsors
Slepkow Slepkow & Associates Inc., and Greenwood Credit Union.
Major Sponsors
AmeriHome Mortgage Company, Arch MI, Avantus, Birchwood Credit Services, Chicago Title, Embrace Home Loans, Harrington & Rhodes, Ltd., Home Loan Investment Bank, Homestar Mortgage, Lincoln Appraisal/Lincoln Abstract, McLaughlin & Moran, MCT Trading, Navigant Credit Union, Peter Pagonis, Partridge Snow & Hahn, LLP, Pawtucket Country Club, Pawtucket Credit Union, Percy Law Group, PC, Priority Title Company, Province Mortgage Associates, and Law Office of Robert A. Ragosta.
Tee Sponsors
AAA Northeast Bank, Andus, LLC, Appraisal Solutions, AppraiseRI, BankFive, Cara B. Conaty Law Office, CATIC, Centreville Bank, Credit Plus, Inc. (2), Equity National Title, Essent Guaranty, Flagstar Bank, Fleming Advisory Services (2), Golfer's Warehouse, Kriss Law/Atlantic Closing & Escrow, Liberty Title & Escrow Company, Law Office of Michael C. Lima, Martiesian & Associates – Terrance Martiesian & Lenette Forry, MGIC, Partridge Snow & Hahn, LLP, Pawtucket Credit Union, Radian, Rhode Island Housing, Shamrock Financial Corp., Texas Capital Bank, and The Washington Trust Company.
About Rhode Island Mortgage Bankers Association
The Rhode Island Mortgage Bankers Association is dedicated to promoting and sustaining responsible home lending in Rhode Island. The mortgage association has over 90 corporate members, which represent thousands of mortgage lenders throughout the state who help businesses and people secure mortgages. As part of its overarching plan to create a better housing market, RIMBA regularly promotes educational initiatives, addresses legislative challenges, and strives to cultivate membership growth. For more information about RIMBA, visit: rimba.org.
###