CODAC Behavioral Healthcare Receives PBRSS certificate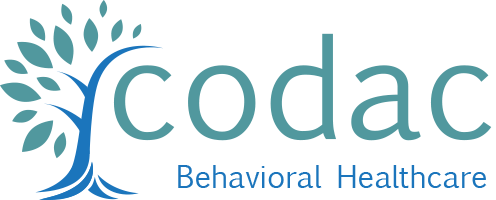 CODAC Behavioral Healthcare Granted Permission to Receive Medicaid Reimbursements for Peer Recovery Services
CRANSTON, R.I.(July 18, 2019) — CODAC Behavioral Healthcare is pleased to announce that it has recently been awarded a Peer Based Recovery Support Services (PBRSS) certification from the Department of Behavioral Healthcare, Developmental Disabilities and Hospital (BHDDH). The designation allows organizations to receive Medicaid reimbursements for peer recovery services, signifying the importance and impact of effective peer recovery services in Rhode Island communities.
"Rhode Island is making a big leap in supporting the recovery community by formally recognizing the effectiveness of peer recovery services," said Linda Hurley, President/CEO of CODAC Behavioral Healthcare.
CODAC has been at the forefront of treating opioid use disorder by offering a holistic approach to care, which could include peer recovery services through its Tribe program. Since the program was launched, CODAC has been able to connect any patient in recovery with individuals who have experienced addiction first-hand and met the criteria to be certified as a peer recovery specialist. The services offered from this program were not eligible for Medicaid reimbursement prior to the certification.
"Across the country, you will see stories of people in recovery leading successful and fulfilling lives through the guidance and support of peer recovery specialists. It wasn't until recently that this approach is being viewed more seriously from a behavioral health standpoint," said Jen Palo, who serves as the coordinator of the Tribe program and the Second Chance Act at the R.I. Department of Corrections. "Patients can expect to see more availability of peer recovery services at CODAC as a direct result of the certification."
Amidst the ongoing opioid epidemic, more researchers are beginning to study the effectiveness of peer recovery services. Early evidence suggests that peer recovery services reduce re-hospitalizations, overall healthcare costs, and improves patient engagement with other recovery services.
The certification has been granted up to a period of 5 years. As part of the application process, BHDDH closely examined whether CODAC had the appropriate infrastructure, policies, effective programming, qualified staff, and billing capabilities to lead a successful PBRSS program.
About CODAC Behavioral Healthcare
Founded in 1971, CODAC Behavioral Healthcare is Rhode Island's oldest and largest provider of outpatient services for opioid use disorder, other substance use disorders, and concurrent behavioral health challenges. With nine locations across Rhode Island, CODAC is uniquely positioned to provide services when and where they are needed. For more information about CODAC, visit: www.codacinc.org.
###