University Orthopedics Adds Second Location for Free Fall Sports Exams
University Orthopedics Expands Free Fall Sports Pre-Participation Exams Event by Adding Middletown Location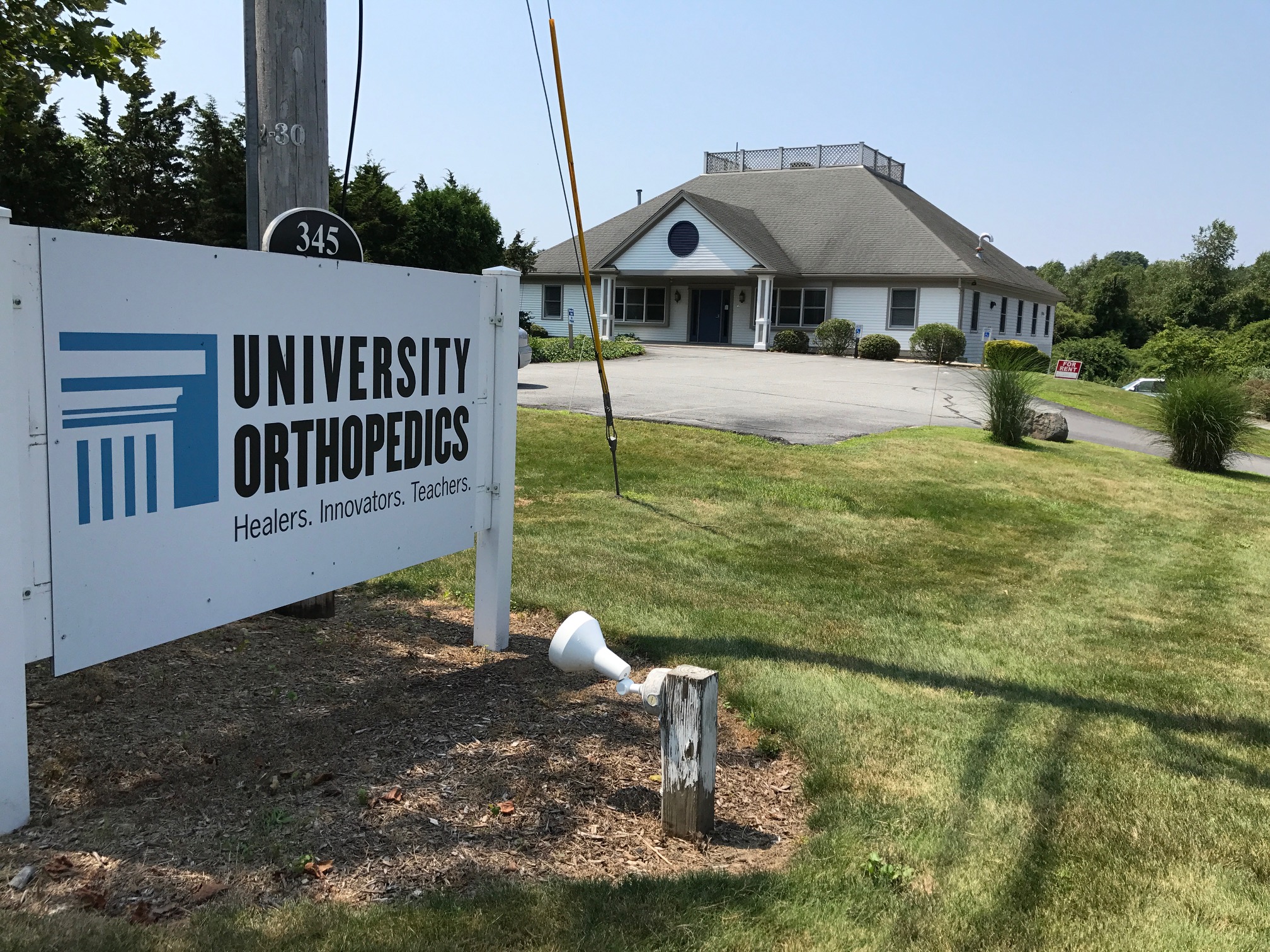 PROVIDENCE, R.I. (July 18, 2019) — University Orthopedics has announced that it will be providing free appointments for Fall Sports Pre-Participation Exams for the 22ndconsecutive year.  Due to the success of this program University Orthopedics will host this event at both their East Providence and Middletown locations.  The exams will be conducted on August 3rd, 2019, from 8 a.m. to 12 p.m. at 1 Kettle Point Avenue, East Providence, Rhode Island and 345 Valley Road in Middletown, RI.   Students of all ages, including collegiate athletes, are invited to participate.
More than 200 local student athletes received free exams in 2018, and with the addition of Middletown they hope to grow this program even more.  "We are thrilled to bring this program to Middletown.  It has been a huge success over the last twenty plus years and we look forward to offering the same opportunity to children and families on the island and surrounding communities," said Sports Medicine Surgeon Dr. Michael Staebler.
University Orthopedics knows that being a student athlete is a challenge that requires a tremendous amount of diligence and sacrifice. The center aims to support the success of local student athletes and their families by helping them begin their seasons safely, while also making the back-to-school rush a little easier.
With more than 40 board-certified physicians affiliated with the Warren Alpert Medical School of Brown University, University Orthopedics is looking to extend its superior level of orthopedic care to Rhode Island's youngest residents.
Families, coaches and athletic directors interested in details should visit www.universityorthopedics.com/FreeExamsfor more information as well as downloadable forms that are required to be filled out in order to participate.
About University Orthopedics
University Orthopedics (UOI), with clinic locations in Barrington, East Greenwich, East Providence, Johnston, Providence, Middletown, North Providence, Westerly, and West Warwick, is a regional Center for Orthopedics, Sports Medicine and Rehabilitation, with specialties in back and neck pain, joint pain, sports medicine problems, shoulder conditions, pediatric orthopedics, musculoskeletal tumors, hand and wrist problems, hip and knee conditions, trauma, and foot and ankle injuries. UOI includes more than 40 board-certified orthopedic, fellowship trained musculoskeletal and sports medicine physicians.  These specialists are faculty members of the Department of Orthopaedics at the Warren Alpert Medical School of Brown University who teach medical students, orthopedic residents, and fellowship sub-specialty surgeons.
For more information, visit www.universityorthopedics.com. Appointments can be made through our central scheduling service at 401-457-1500.
# # #