Butler & Messier Makes Donation to St. Mary's Home for Children

Butler & Messier Donation Supports Local Children in Need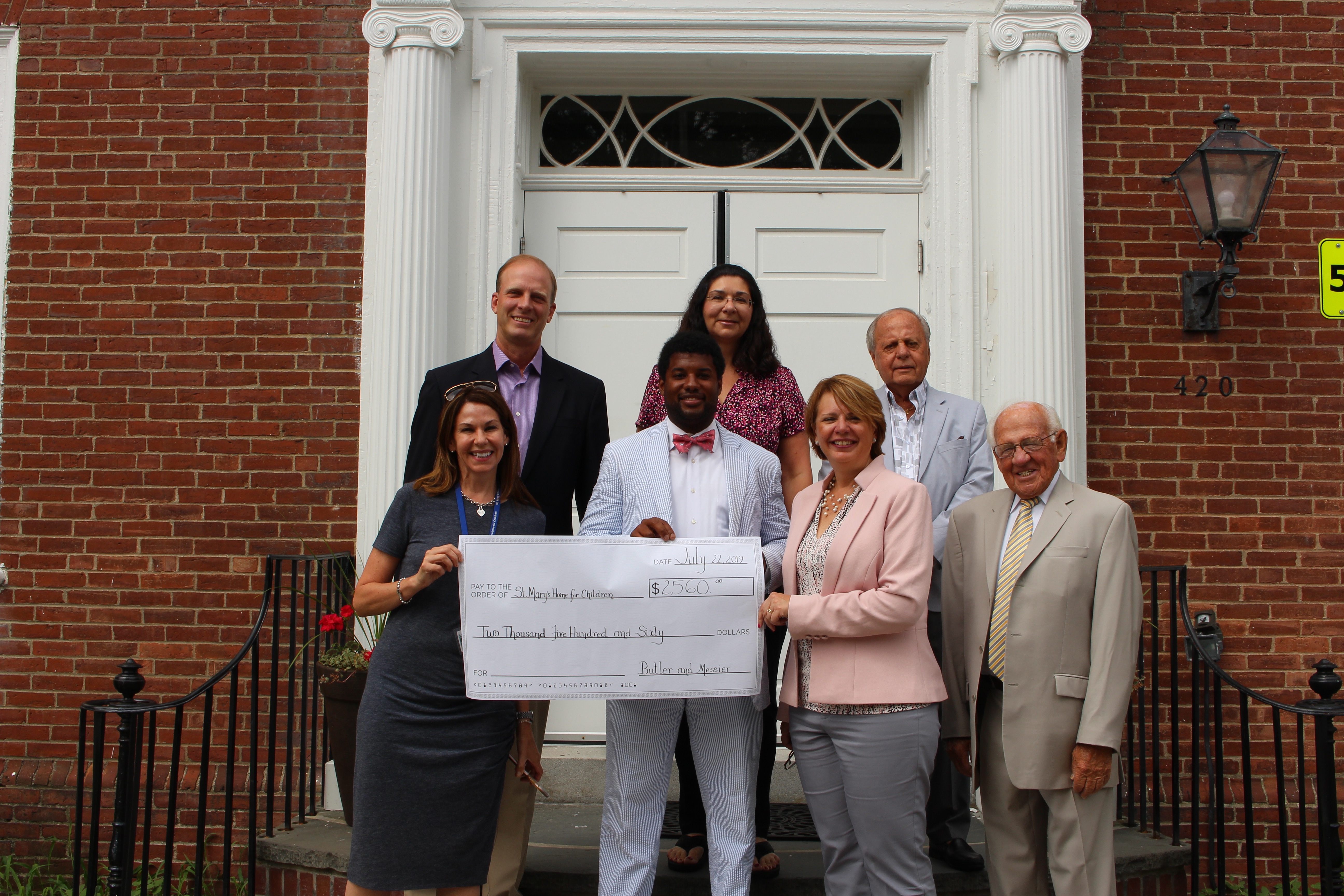 PAWTUCKET, R.I. (July 25, 2019) — As part of its longstanding commitment to help the community it serves, Butler & Messier Insurance (BMI) donated $2,560 to help support the mission of St. Mary's Home for Children. The donation will go towards enrolling children in recreational activities that they would have experienced if they lived in a traditional home setting.
The donation came from Butler & Messier's quarterly Casual for a Cause campaign, where its employees donate $5 to dress casually on Fridays. At the end of the quarter, Butler & Messier matches the donation to help a non-profit that is having a positive impact in the community.
"We need more organizations like St. Mary's that give children the opportunity to develop and grow," said David White, Partner at Butler & Messier Insurance. "The agency was nominated to receive this donation by our staff who recognized their impact within the community."
St. Mary's Home is a community based agency, first established in 1877, that provides treatment services for children who have experienced trauma or abuse. The agency has a capacity for roughly 35 children in its residential program, and currently has 200 children receiving services through its outpatient program.
"The generosity of Butler & Messier will provide opportunities for the children we serve, helping them participate in community activities like baseball, dance, gymnastics, girl/boy scouts and so much more," said Carlene Casciano-McCann, the Executive Director at St. Mary's Home. "These opportunities enable the children to improve their social skills and develop confidence and have experiences that they otherwise may not have had without Butler & Messier's support."
Roger L. Messier, President of Butler & Messier Insurance, explained that it is imperative to support partners like St. Mary's to keep Rhode Island strong. "St. Mary's is part of the fabric of Rhode Island, and they provide an essential service to children who have been hurt," said Messier. "We are confident the donation will be put to good use by helping children in the program recover and lead positive, happy lives."
Butler & Messier Insurance plans to make donations to other Rhode Island organizations for the remaining quarters.
About Butler & Messier Insurance
Butler & Messier Insurance, an independent Trusted Choice® insurance agency, offers personal, commercial, and life insurance lines for families and businesses in Rhode Island and Southeastern Massachusetts. With locations in Pawtucket and Cranston, Butler & Messier offers competitive insurance rates from over 30 major insurance companies nationwide. Founded in 1903, the agency has helped New England families develop insurance packages that meet their individual needs.
For more information, please call (401) 728-3200 or visit butlerandmessier.com
###