Frank Mattos Honored at SERVPRO Annual Convention
PROVIDENCE, RI/Boston, MA (August 20, 2020) –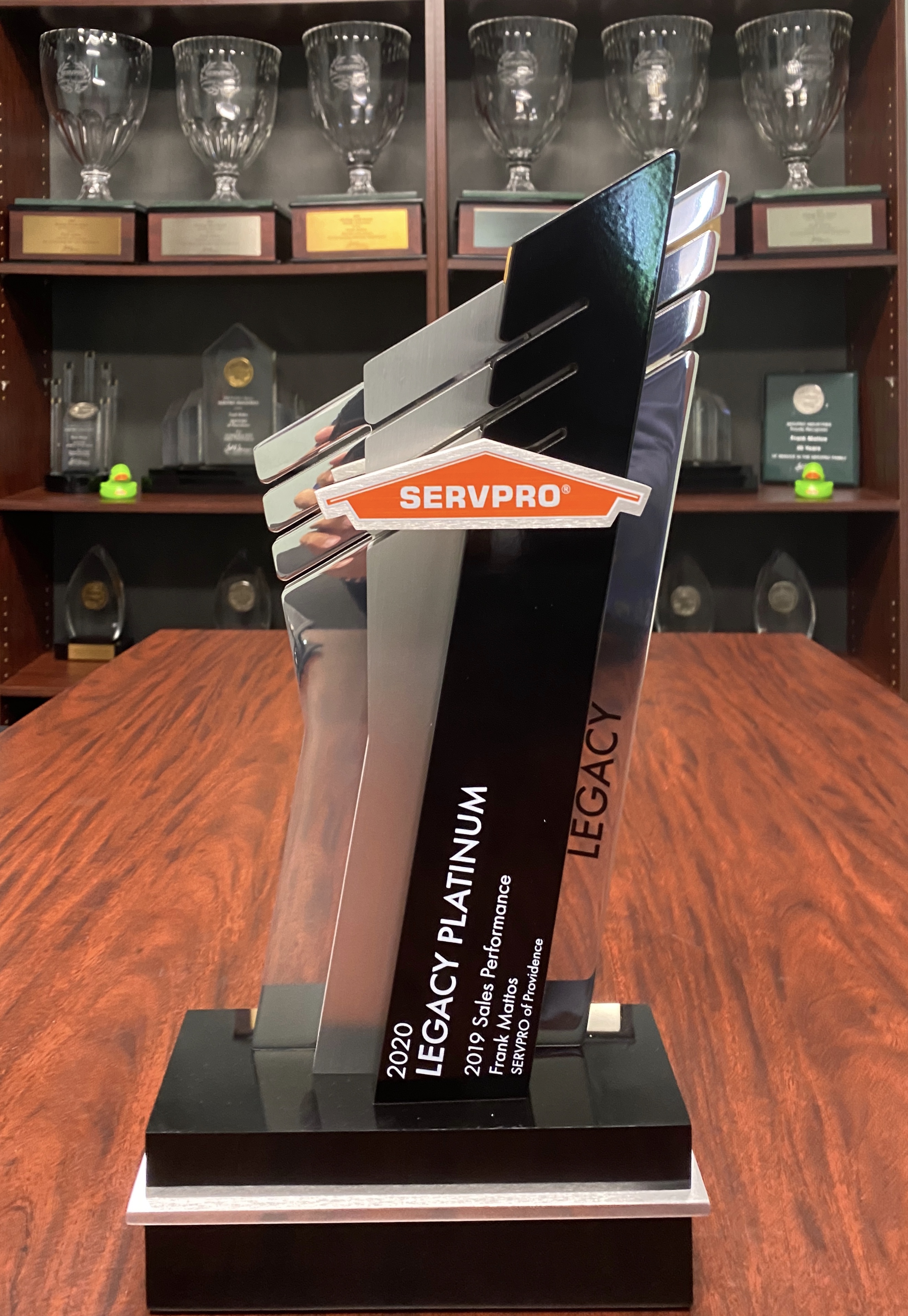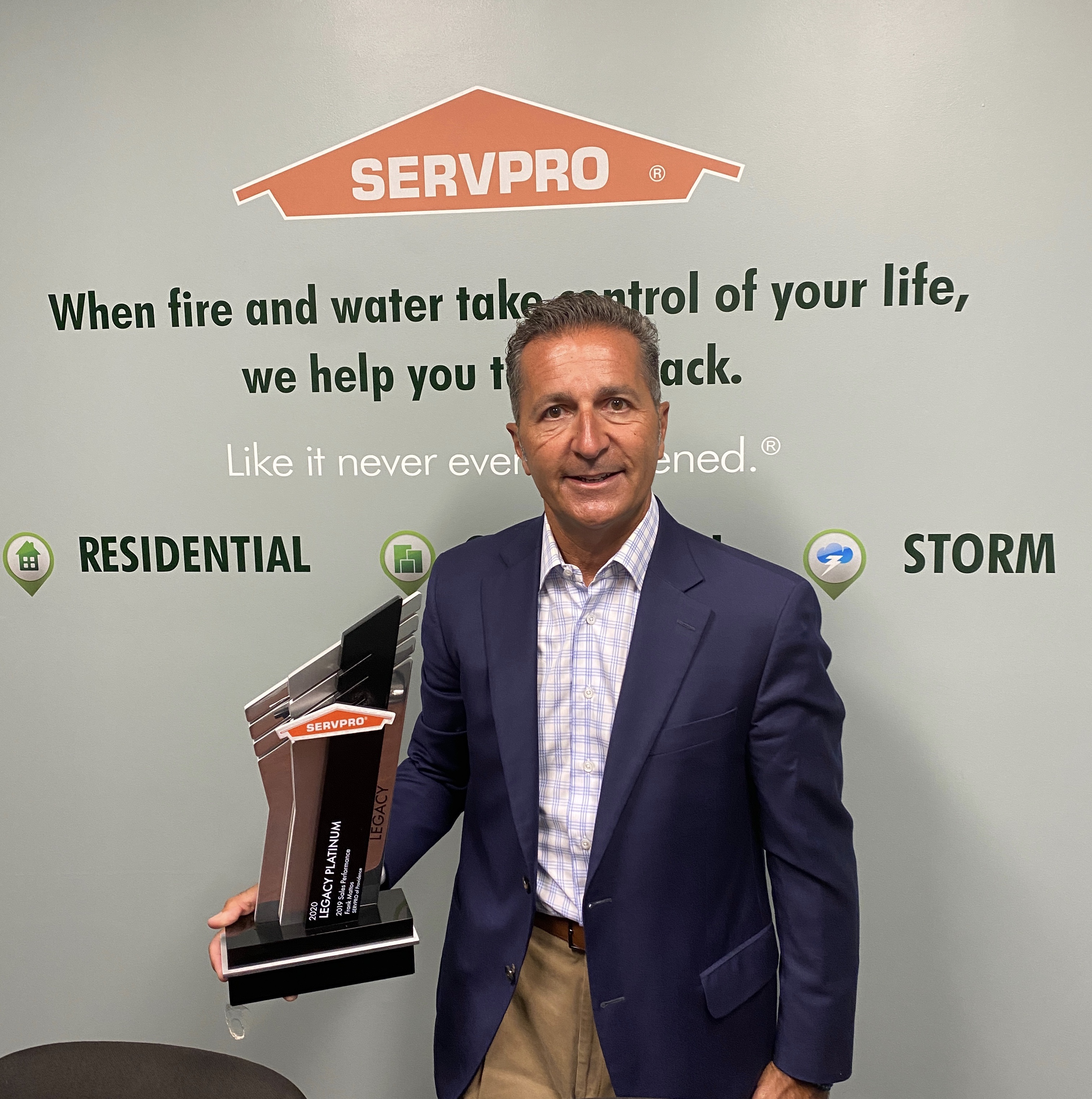 Frank Mattos, of Mattos & Associates, owner of SERVPO of Providence, SERVPRO of Boston – Downtown, Back Bay & South Boston, and SERVPRO of Weymouth & Hingham, was recognized with a Legacy Platinum Award for his sales performance within SERVPRO's 1700+ franchises for 2019.  Top performers are ranked at SERVPRO's annual August Convention, which was held virtually this year due to the pandemic. As SERVPRO of Providence approaches the anniversary of its 31st year, Mattos was honored to accept the award once again.
The Mattos & Associates/TeamMattos group owns and operates in seven local territories throughout Massachusetts and Rhode Island. The teams have been busy since March providing disinfection and sanitization services for precautionary, suspected, and confirmed cases of COVID-19. These enhanced services have been offered in addition to the normal fire, water, and mold emergency and restoration services.
"I am pleased to be recognized for the success and hard work of my team," said Mattos. "Over the last few months, we have had to quickly adapt and evolve to remain operational for the local communities that need us. But thankfully, with over three decades of experience in this industry, we had the right training, certifications, and resources in place to ensure that we could continue to offer our services during this much-needed time. I look forward to continuing to grow and expand my franchises and I thank SERVPRO for the continued support."
About SERVPRO TeamMattos
The TeamMattos SERVPRO franchises, which have been awarded "SERVPRO Franchise of the Year," recognizing the top franchisee for loyalty, support, attitude and growth within the SERVPRO system have been a regional restoration leader for thirty years.
Founded in 1967, SERVPRO is a national leader and provider of fire, water, mold, biohazard and other specialty cleanup and restoration services. SERVPRO's certified professional services network of more than 1,700 franchises responds to property damage emergencies ranging from multi-million dollar disasters affecting entire communities to those suffered by individual businesses and homes.
For more information, contact John Houle of JH Communications at 401.831.6123 or via email at john@johnh376.sg-host.com.
###