Heritage Park YMCA Early Learning Center to Offer Free Pre-K Programming to Pawtucket children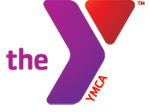 NEWS RELEASE
Pawtucket, RI – August 5, 2013
The Rhode Island Department of Education (RIDE) has announced that Ready to Learn Providence and Heritage Park YMCA Early Learning Center, part of the YMCA of Pawtucket family of branches, has been selected as an additional site for the 2013-2014 Pre-kindergarten Program.  This initiative is designed to offer free, high-quality early-learning classes to children, regardless of their economic status.  Heritage Park YMCA is the only site in Pawtucket to have been selected.
Heritage Park YMCA specializes in the education and nurturing of children from infancy to school-aged. As a BrightStars-rated facility, Heritage Park YMCA offers children a safe environment to grow and develop a love of learning. BrightStars assesses child care programs throughout RI across many quality standards and criteria to promote the physical, emotional, and intellectual development of young children.  This additional pre-K classroom will continue the partnership with Ready to Learn Providence, which has been working with Heritage Park YMCA for several years on literacy-based programming.
"We are so pleased to be offering a free pre-kindergarten class to the children of Pawtucket," said Erin Combs, Childcare Director and Education Coordinator for Heritage Park YMCA.  "Early childhood education is vital to the positive development of our young people, and our partnership with Ready to Learn helps to ensure that our students receive the best education possible – regardless of income," she concluded.
To be eligible for the free pre-k program, children must be 4 years of age by September 1, and must be a resident of Pawtucket.  RIDE will select children by lottery and applications are available at their website www.ride.ri.gov or by visiting Heritage Park YMCA at 333 Roosevelt Avenue in Pawtucket.
Esselton McNulty, General Director of the YMCA of Pawtucket is encouraging parents to take advantage of this tremendous opportunity:  "The curriculum we have developed at Heritage Park, coupled with our expert staff, has truly helped children become excited in the classroom," he said.  "We hope parents will enroll their children today to start them on the path to a bright future."
Heritage Park YMCA will offer before and after school childcare for an added cost.  Additional branches of the YMCA of Pawtucket include MacColl YMCA in Lincoln; Westwood YMCA in Coventry; Pawtucket Family YMCA; and Woonsocket YMCA.
To learn more about the Heritage Park YMCA Early Learning Center, please contact Erin Combs at 727.7050 or ecombs@ymcapawt.org.