Homes for Our Troops to Receive Over $10,000 from NEMBC 2019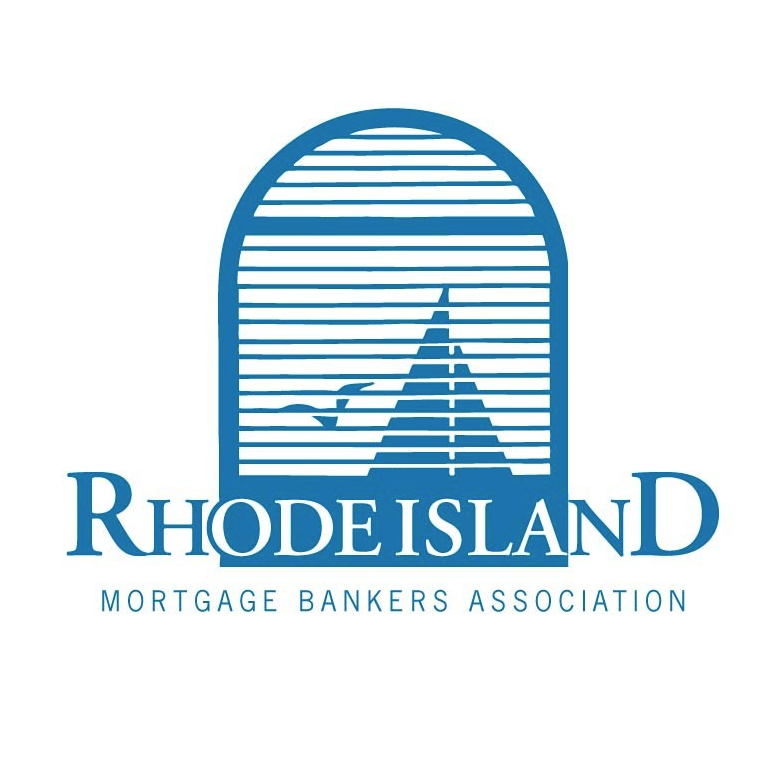 Rhode Island Mortgage Bankers Association Helps Raise More Than $10,000 in Support of Homes For Our Troops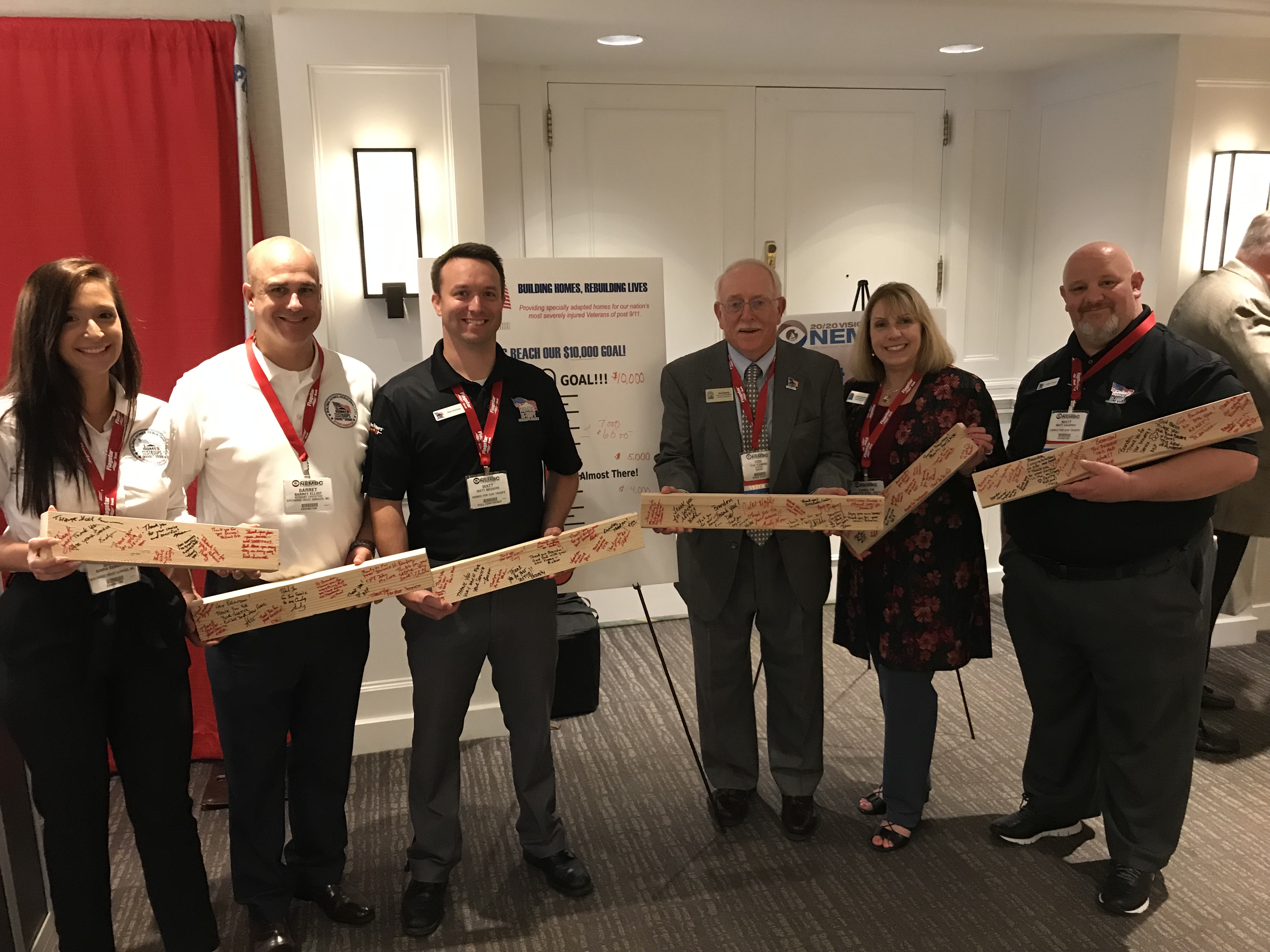 PROVIDENCE, R.I. (September 19, 2019) — Over the course of the three-day New England Mortgage Bankers Conference (NEMBC) in Newport, Rhode Island Mortgage Bankers Association (RIMBA) helped raise nearly $10,000 to support Homes For Our Troops as part of the NEMBC Gives Back campaign. With a matching donation from Birchwood Credit Services Inc., the non-profit organization is set to receive more than $19,000 in donations from mortgage professionals across New England.
"Professionals working in the mortgage industry have had a successful year, and RIMBA would like to share that success with the veterans who have served our country," said Patrick Deady, who serves as the President of RIMBA and Senior Vice President, Director of Residential and Consumer Lending at BankFive.
RIMBA representatives Thomas Fleming and Carolyn Dion were among the volunteers encouraging mortgage professionals to make donations. "Our association has supported Homes For Our Troops for the past two years because of their mission to provide new homes for severely injured post -911 veterans at no cost to them. Members of the U.S. Armed Forces play an important role in protecting our freedoms, and this is our way of demonstrating the gratitude that we have for the sacrifices that they have made," Fleming said.
Throughout the conference at Gurney's Newport Resort & Marina, Fleming made loud speaker announcements calling for donations. Volunteers also tapped their network and industry connections, calling on them to make a charitable contribution.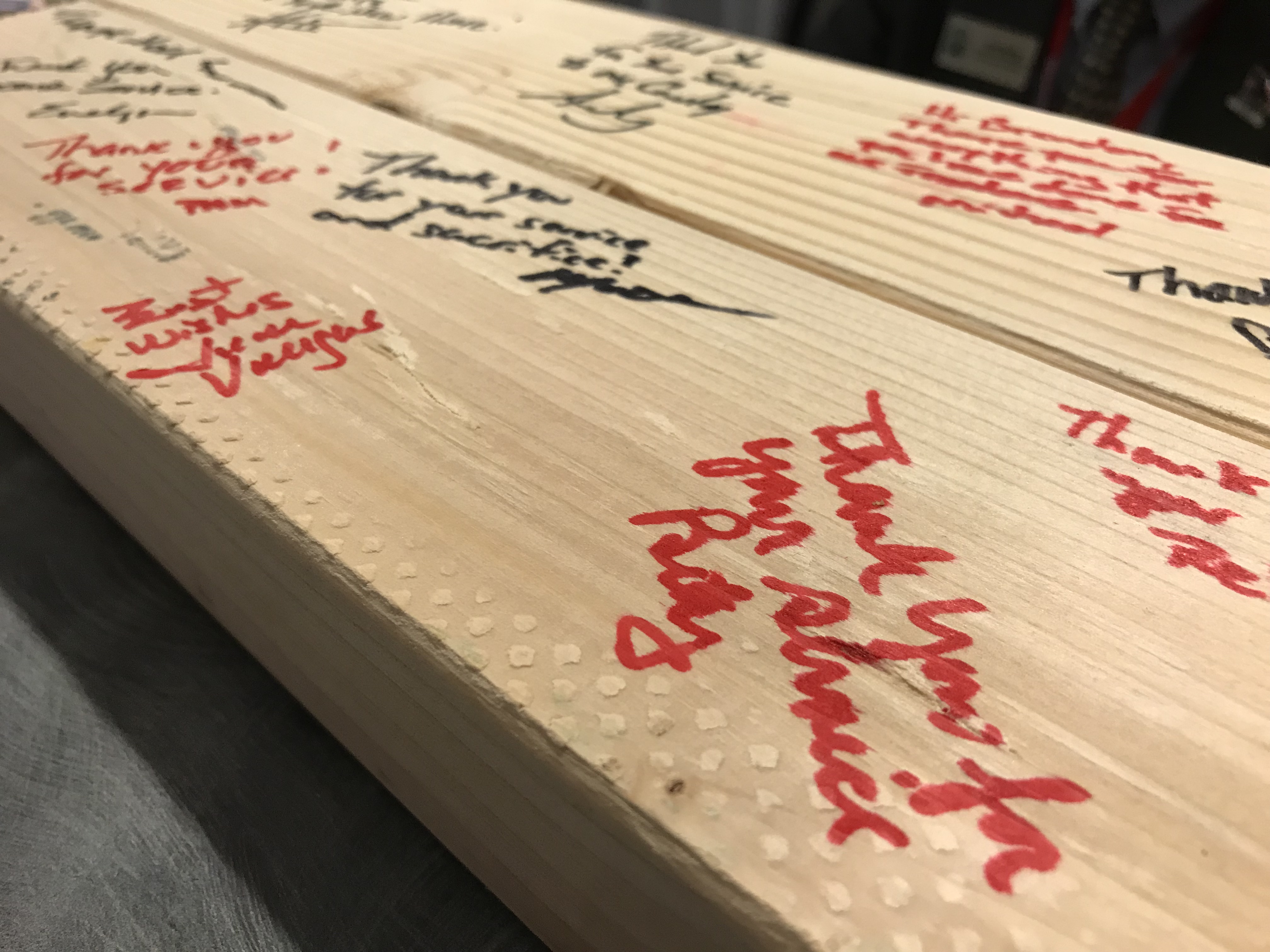 The 'Homes For Our Troops' booth was located near the entrance of the resort's Brenton Hall, where several 2019 NEMBC exhibitors showcased mortgage industry services and products. Contributors were asked to write a message of thanks on six wooden beams that will be used in a home currently under construction in Massachusetts. The funds, Fleming said, will be disbursed when the total contributions reach $20,000.
Dedicated to helping veterans rebuild their lives, Home For Our Troops has built hundreds of specially adapted homes for severely injured veterans since 2004.
About Rhode Island Mortgage Bankers Association
The Rhode Island Mortgage Bankers Association is dedicated to promoting and sustaining responsible home lending in Rhode Island. The mortgage association has over 90 corporate members, which represent thousands of mortgage lenders throughout the state who help businesses and people secure mortgages. As part of its overarching plan to create a better housing market, RIMBA regularly promotes educational initiatives, addresses legislative challenges, and strives to cultivate membership growth. For more information about RIMBA, visit: rimba.org.
###