University Surgical Associates Opens East Greenwich Location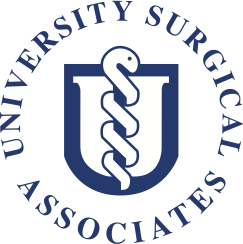 University Surgical Associates Celebrates Grand Opening of East Greenwich Location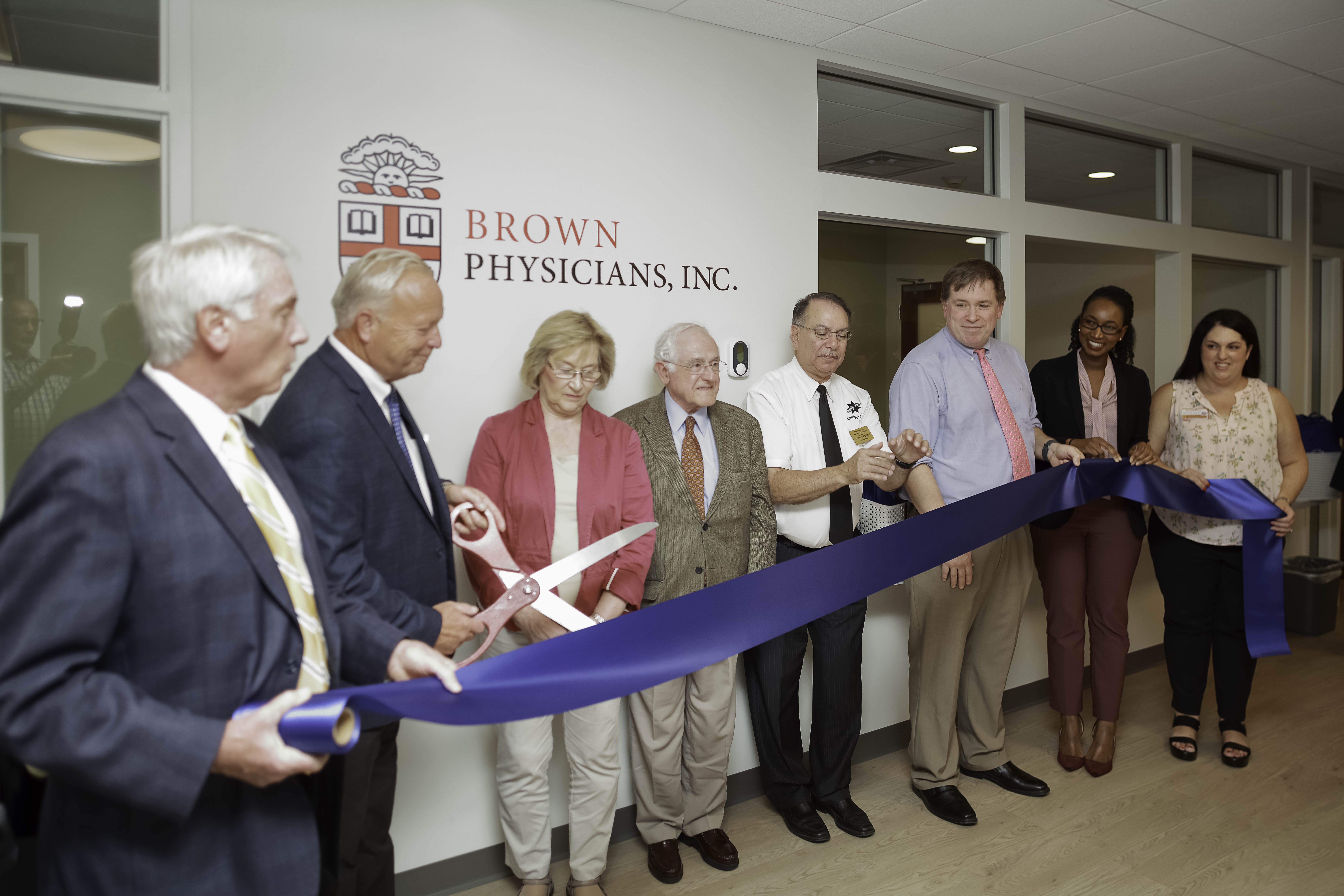 From left to right: Steve Lombardi, President of the East Greenwich Chamber of Commerce, Matt Uustal, Executive Director of University Surgical Associates, Therese Vezeridis, member of the EG Chamber Board of Directors, Dr. Michael Vezeridis, Harry Waterman, an EG Chamber Ambassador, Dr. Thomas Miner, Dr. Carla Moreira, and Jerilyn Parker, site manager.
EAST GREENWICH, R.I. (September 19, 2019) — This week, University Surgical Associates hosted a ribbon cutting ceremony to celebrate the grand opening of its newest state-of-the-art facility in East Greenwich. The new location at 1407 South County Trail will provide West Bay residents with an alternative option to receive world class care that is close to home.
"We are excited to bring the region's best surgeons to our new state-of-the-art facility, conveniently located here in the West Bay area," said Matt Uustal, Executive Director of University Surgical Associates.
The 3,000 square-foot facility was designed with the patient experience in mind. The specialties of surgeons practicing at this facility include general surgery, endocrine, weight loss surgery and colorectal surgery. Additionally, the highly-regarded Center for Breast Care and the Vascular and Vein Center are now on site as well. Patients will also be able to meet with surgeons specialized in melanoma and oncology.
At the new facility, patients can expect to see University Surgical Associates' most experienced surgeons as well as talented surgeons recruited from across the country. "These world class, highly trained, and very experienced surgeons are uniquely qualified to provide a new level of care to the residents of the West Bay," said Dr. William Cioffi, President of University Surgical Associates. "We are excited to see the broader impact our newest facility will have on the community, and look forward to improving the patient experience for area residents in need of specialized care."
Several healthcare professionals, business leaders, and staff from University Surgical Associates participated in the ribbon cutting ceremony and toured the facility.
About University Surgical Associates
University Surgical Associates is Rhode Island's largest multidisciplinary surgical group. All 55 surgeons are on the teaching faculty of the Warren Alpert Medical School of Brown University. One of six medical practices that comprise Brown Physicians Inc., University Surgical Associates offers consultative, diagnostic and therapeutic services to both outpatient and inpatients for all surgical disorders from pediatric surgery through adult specialized services. University Surgical Associates encompasses a variety of specialties that include, bariatric, breast, endocrine, colorectal, general, hepatobiliary, pediatric, surgical oncology, thoracic, transplant surgery and vascular surgery.
For more information on University Surgical Associates visit: www.usasurg.org.
###