SERVPRO of Boston Acquire New Territory License
SERVPRO of Boston, TeamMattos Acquire New Territory License to Serve Burlington and Woburn Communities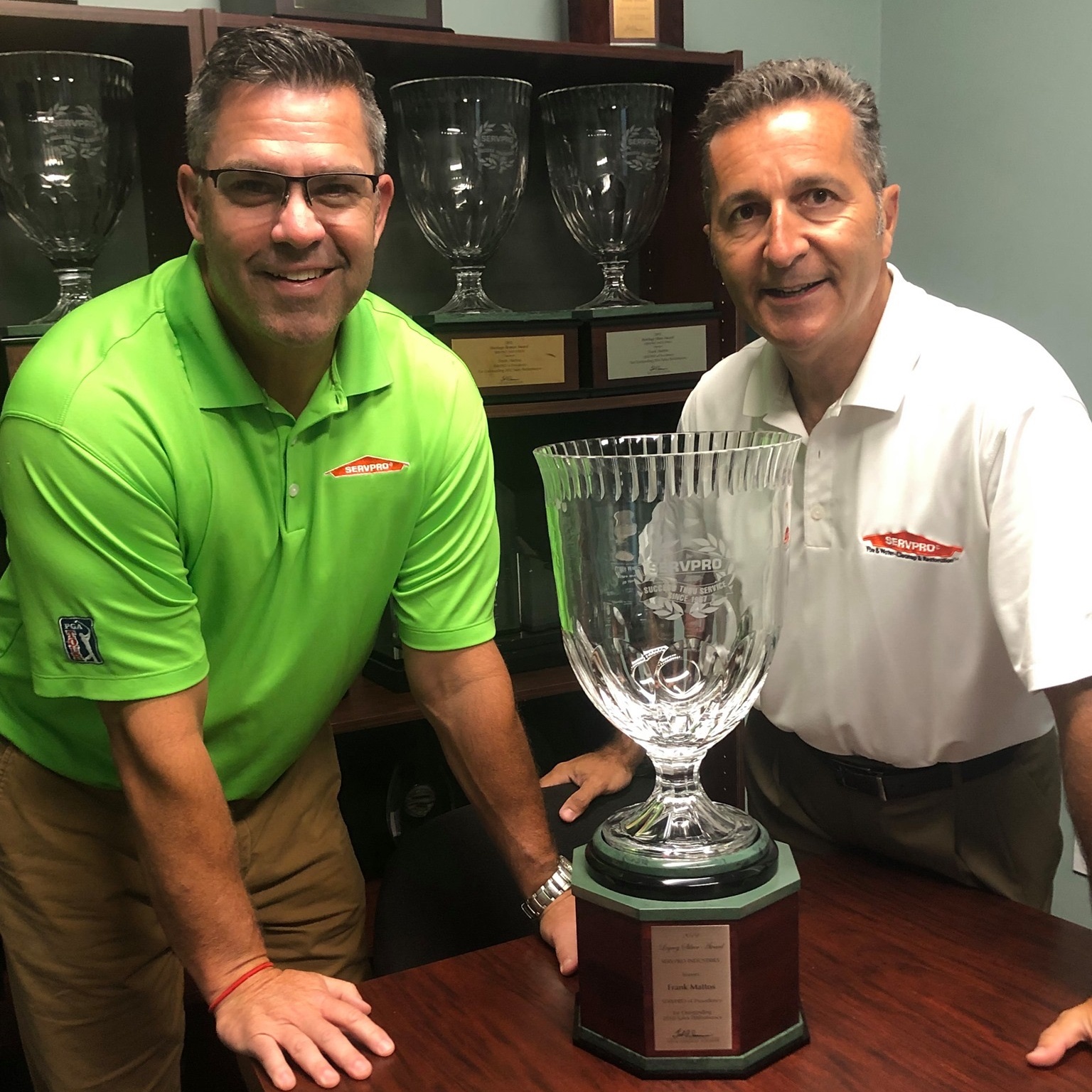 BOSTON (September 23, 2019) — On the eve of their 30-year anniversary as a SERVPRO franchisee, the TeamMattos group is pleased to announce that it has acquired the territory license of Burlington/Woburn, Massachusetts. This will provide them with a bigger footprint in servicing the North Shore.
"We have worked relentlessly to strengthen and grow our team's presence in Massachusetts, and are thrilled to acquire this new territory license," said Frank Mattos, CEO and owner of the SERVPRO franchises in Boston and Weymouth, Massachusetts, as well as Providence, Rhode Island.
The process for obtaining an additional territory license requires the support of the corporate team at SERVPRO® and as part of the process, TeamMattos and SERVPRO of Boston had to show a history of growth and providing exceptional customer service to residents and commercial property owners. Another reason TeamMattos and SERVPRO of Boston were granted the license stems from their success in all areas of the business.
Jake Hart, General Manager of SERVPRO of Boston, commended the outstanding performance of SERVPRO restoration specialists for helping build the group's reputation in the area. "When disasters happen in and around the Boston area, customers call our professionals because they know we have the experience, knowledge, and equipment to restore their property to its previous condition," Hart said. "We are excited to expand our footprint into the Burlington, Woburn, and Wilmington Area."
About SERVPRO of Boston — Downtown, Back Bay, South Boston
SERVPRO of Boston is part of the TeamMattos SERVPRO franchises, which have been awarded "SERVPRO Franchise of the Year," recognizing the top franchisee for loyalty, support, attitude and growth within the SERVPRO system.
Founded in 1967, SERVPRO is a national leader and provider of fire, water, mold, biohazard and other specialty cleanup and restoration services. SERVPRO's certified professional services network of more than 1,700 franchises responds to property damage emergencies ranging from multi-million dollar disasters affecting entire communities to those suffered by individual businesses and homes.
###