University Surgical Associates Welcomes New Cohort of Surgeons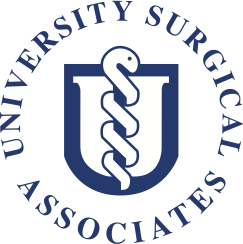 University Surgical Associates Welcomes New Cohort of Surgeons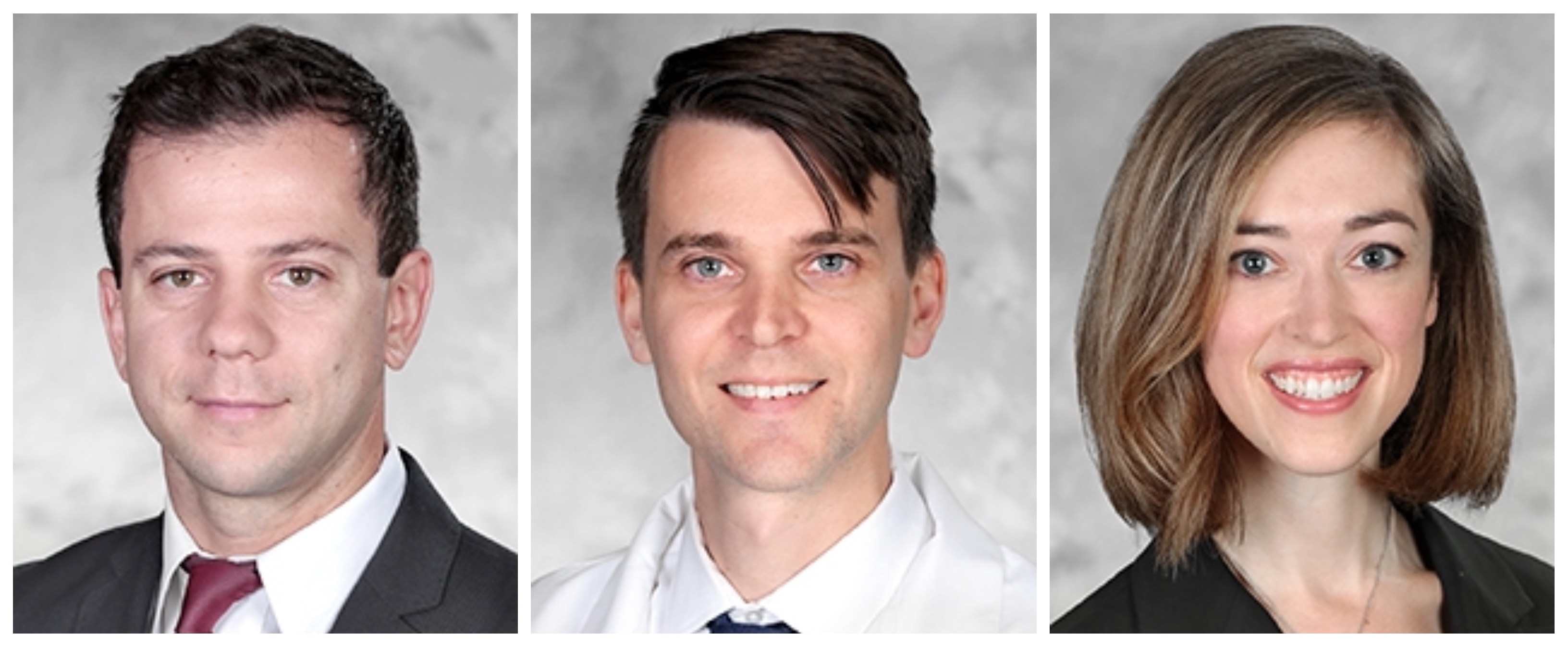 From left to right: Drs. Marcoandrea Giorgi (General), Andrew Luhrs (Bariatric), and Julie Monteagudo (Pediatrics)
PROVIDENCE, R.I. (Sept. 24, 2019) — University Surgical Associates is expanding its pediatrics, general and bariatric division with the addition of three specialized physicians. The appointments of Drs. Marcoandrea Giorgi (General), Andrew Luhrs (Bariatric), and Julie Monteagudo (Pediatrics) reinforces the medical practice's commitment to recruit talented physicians who will support the mission of University Surgical Associates.
"University Surgical Associates is pleased to welcome these accomplished physicians to our practice. As we continue to expand our services, our newest cohort of physicians will ensure that we can continue to offer specialized care to people in every corner of Rhode Island," said Dr. William Cioffi, President of University Surgical Associates.
Dr. Giorgi is a surgeon who specializes in treating conditions of the abdomen and related structures. He completed his residency in general surgery at Rhode Island Hospital / Brown University and a fellowship in minimally invasive and bariatric surgery at the UC Davis Medical Center.
Specializing in bariatric surgery, Dr. Luhrs can treat a range of obesity related conditions using minimally invasive procedures. Dr. Luhrs completed his residency at Rhode Island Hospital, and a fellowship in minimally invasive and bariatric surgery at the Duke University Medical School.
An accomplished surgeon and researcher, Dr. Monteagudo specializes in pediatric surgery and is affiliated with Hasbro Children's Hospital and Rhode Island Hospital. Dr. Monteagudo, who is board certified in general surgery by the American Board of Surgery, will also lead our ECMO Program.
These physicians will see patients at the main office locations, including University Surgical Associates' newest facility in East Greenwich, located at 1407 South County Trail.
About University Surgical Associates
University Surgical Associates is Rhode Island's largest multidisciplinary surgical group. All 55 surgeons are on the teaching faculty of the Warren Alpert Medical School of Brown University. One of six medical practices that comprise Brown Physicians Inc., University Surgical Associates offers consultative, diagnostic and therapeutic services to both outpatient and inpatients for all surgical disorders from pediatric surgery through adult specialized services. University Surgical Associates encompasses a variety of specialties that include, bariatric, breast, endocrine, colorectal, general, hepatobiliary, pediatric, surgical oncology, thoracic, transplant surgery and vascular surgery.
For more information on University Surgical Associates visit: www.usasurg.org.
###