Law Offices of Ronald J. Resmini Expands its Legal Team

Law Offices of Ronald J. Resmini Expand Legal Team with Addition of Attorney Charles Garabedian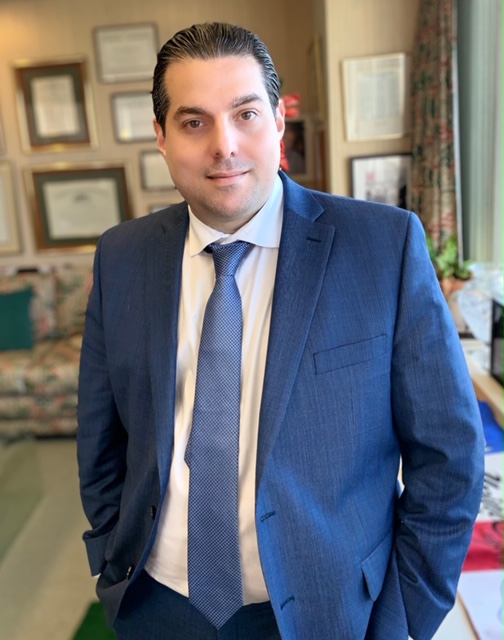 PROVIDENCE, R.I. (Oct. 3, 2019) — The Law Offices of Ronald J. Resmini Ltd. is pleased to announce the addition of attorney Charles Garabedian to its law firm. Garabedian's extensive experience in personal injury law, appellate work, and Supreme Court appeals, will support the law firm's commitment to offer excellent legal counsel and favorable case results.
"Charles has had a successful legal career, and he has retained his clients' trust because he is committed to offering services with integrity," said Ronald J. Resmini, Founder of the Law Offices of Ronald J. Resmini. "We are pleased to welcome him to our firm, and look forward to helping more people receive the justice they deserve."
Garabedian has more than a decade of experience providing legal counsel through his previous role at a law firm and as a solo practitioner. Over the course of his career, he has assisted and originated Supreme Court appeals as well as trial briefs and trial preparations. He has also assisted in matters before the Grand Jury in both Rhode Island and Massachusetts.
"The collaboration that exists between the Resmini family and associates is exceptional, and I welcome the opportunity to help even more clients in need of legal representation," Garabedian said.
At the firm, Garabedian will take personal injury cases, research solutions for cases, provide briefs, and represent clients at trials. He will also address defendant pleadings and responses from the firm. Garabedian, a resident of Smithfield, Rhode Island, earned his law degree from the Roger Williams School of Law.
About the Law Offices of Ronald J. Resmini
The Law Offices of Ronald J. Resmini is a personal injury law firm serving all of Rhode Island and Massachusetts with offices in Providence, R.I., Fall River, Mass., and Seekonk, Mass. The firm celebrated 45 years of practicing law in 2015. Mr. Resmini is nationally recognized for his expertise in uninsured motorist cases and has authored more than twenty RI Law Institute handbooks on Personal Injury Law, Product Liability, Trial and Settlement Practice, Domestic Relations and other litigation topics.
For more information, please visit www.resminilawoffices.com or call 401.444.4444.
###