JH Communications Announces Addition of Pete Lucas as Vice President of Business Development
NEWS RELEASE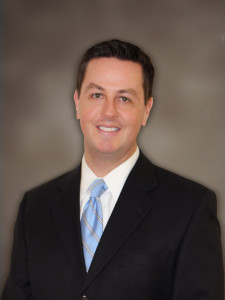 Providence, RI (February 25, 2015) – JH Communications has recently announced that Pete Lucas has joined its team as Vice President of Business Development. With over 15 years of sales, marketing and media experience, Lucas brings an enhanced level of knowledge to the company's media division while developing new client relationships.
As Vice President of Business Development, Lucas is responsible for overseeing all media buying for the agency's expanding clientele. He will also work to develop relationships with new clients and increase the company's growing medical division.
"The addition of someone like Pete Lucas demonstrates this agency's determination to reach new heights," said John Houle, President of JH Communications. "His extensive knowledge in successful media sales and advertising will help our company grow as we move towards attaining new clients across a variety of industries."
Prior to joining JH Communications, Lucas worked at WPRI-TV media as a Senior Marketing and Advertising Consultant. While at WPRI, Lucas was responsible for establishing client and agency relationships by creating strategies designed to grow existing business with research and market analysis. Lucas also spent some time serving as a sports anchor and reporter at WPRI, WJAR-TV and WCIV-TV.
Bringing a thorough knowledge in contract negotiations and branding, Lucas believes his background will serve to further enhance the JH media division. "I'm excited to begin this journey with John and his team," said Lucas. "JH Communications has distinguished itself in the market, and I look forward to growing with them and blending our advertising and sales knowledge together."
Lucas currently resides in Barrington, RI with his wife, Michelle, and three children, Charlie, Andrew, and Ellie. In his spare time, Lucas enjoys coaching his son's youth soccer team, and is an avid golfer and New England and Boston College sports fan.
About JH Communications
JH Communications is an integrated marketing agency headquartered in Providence, RI, servicing clients throughout New England. Founded by John Houle in 2002, the agency currently serves over 30 clients in all New England states. By incorporating and directing advertising, public relations, and digital marketing into a cohesive strategy, JH Communications develops focused, creative and well-managed campaigns appropriately designed for each client.
# # #