YMCA of Pawtucket Holds 125th Annual Meeting to Celebrate 2014 Accomplishments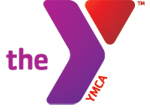 Pawtucket, RI (March 3, 2015) –The YMCA of Pawtucket held its 125th annual meeting on Tuesday, February 24th at the MacColl YMCA in Lincoln, RI. This year's annual meeting honored staff and community members for their tremendous contributions to the Y, and newest members of the YMCA of Pawtucket Board of Directors were also announced.
YMCA board member Douglas Brown presented the 2015 Spirit Award posthumously to the late George Nasuti. The Spirit Award is bestowed on a long-time contributor to the furtherance of the YMCA's mission and displays the qualities that best exemplify the characteristics that promote the ideals of the Y to the community. Nasuti's wife, Carol, and nephew, Matt Moylan, accepted the award on his behalf. Nasuti was a long time board member and played a large role in the merging of the Woonsocket and Pawtucket YMCA.
The governing council of the YMCA of Pawtucket met before the annual board meeting and put forth a slate of officers who were appointed to the 2015 Board of Directors.
Esselton McNulty, General Director of the YMCA of Pawtucket, announced the newest inductees; Timothy Reichardt, Training and Communications Manager at Narragansett Bay Insurance Company; Jevon Chan, Partner at the Tai-O Real Estate Group; Jim Briden, Partner at Blais Cunningham & Crowe Chester, LLP; Eileen Ryan-Saeger, Vice President and Portfolio Manager for Citizens Bank's NonProfit and Healthcare Lending Group; and Mario Bueno, Executive Director of non-profit organization, Progreso Latino.
Jim Stewart, Executive Director of the Pawtucket Family YMCA, was recognized for his 35 years of service to the Y. McNulty was also honored for his 45 years of dedicated service.
"We are extremely proud of all we have achieved over the past year," said McNulty. "From the success of our youth programs to increasing health and fitness opportunities for people of all ages, these accomplishments would not be possible without the support of our wonderful donors and the tremendous staff members."
For more information on the YMCA of Pawtucket, visit www.goymca.com or contact Maureen Thistle at 401.727.7515 or mthistle@ymcapawt.org.