Kristin Quinn Selected to Lead Woonsocket YMCA as Executive Director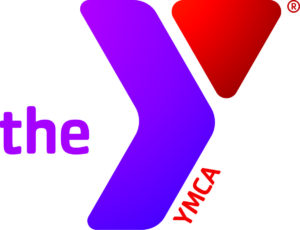 Kristin 

Quinn

 Selected to Lead Woonsocket YMCA as Executive Director
WOONSOCKET, R.I. (December 12, 2018) — Kristin Quinn has been promoted to the role of Executive Director at the Woonsocket YMCA, where she will oversee the total operation of the branch. Her experience in health and wellness, relationship building, and familiarity with the Y's culture of giving will aid her in strengthening the Woonsocket YMCA's current program offerings. 
Quinn, who resides in Cumberland, R.I., has more than a decade of experience serving the local community through roles she has held at the YMCA. She previously served as the Operations Director in Woonsocket, and prior to that, she held the title of Health and Wellness Director at the Family Y in Pawtucket.
"Kristin's enthusiasm and commitment to helping individuals build healthier lifestyles in and outside of her professional career echoes the mission of the YMCA of Pawtucket," said Charlie Clifford, Chief Executive Officer of the YMCA of Pawtucket. "We look forward to seeing how her leadership at the branch will promote the Y's overarching mission."
One of the ways she has helped the community become healthier is through a program she spearheaded called "Fight for Fitness." More than 100 Rhode Islanders took part in the 10-week session, and many of those individuals have significantly reduced their body mass index, gained muscle, and improved their confidence for a more enriched lifestyle. Quinn has also been instrumental in helping cancer survivors improve their quality of life through the new YMCA LIVESTRONG programs, designed to help cancer survivors build more energy and enhance their recovery process. She also has worked to expand the YMCA before and afterschool licensed program and implemented the new YMCA Swim Safety Program. In Woonsocket, more than 140 children have learned to swim through the Swim Access grant, funds that were available to youth from low income homes so that they can be safe around water.
In her new role, Quinn will be responsible for implementing strategies that foster or promote health and wellness, youth development, social responsibility and collaborations with other community organizations.
"I am excited about what this new opportunity will bring, not only for myself, but for the members at the Woonsocket YMCA," Quinn said. "I will work diligently to create an environment where families feel welcomed and driven to engage in our healthy living programs, and I strive to foster a collaborative environment where staff members can share ideas that can ultimately improve the services our members receive."
Quinn is an alumna of Providence College, and she holds several professional designations. Her designations include being certified as a personal trainer, nutritionist specialist, MOSSA fitness trainer, and having a YMCA Team Leader certification. During her free time, Quinn enjoys traveling around world and volunteering at Special Olympics Rhode Island.
About the YMCA
The Y is one of the nation's leading nonprofits strengthening communities through youth development, healthy living and social responsibility. Across the U.S., 2,700 Ys engage 22 million men, women and children – regardless of age, income or background – to nurture the potential of children and teens, improve the nation's health and well-being, and provide opportunities to give back and support neighbors. Anchored in more than 10,000 communities, the Y has the long-standing relationships and physical presence not just to promise, but to deliver, lasting personal and social change. The YMCA of Pawtucket is comprised of five branches across the state: Pawtucket Family YMCA and Heritage Park YMCA Early Learning Center in Pawtucket, MacColl YMCA in Lincoln, Westwood YMCA in Coventry and Woonsocket YMCA.
# # #