Local Doctor Authors Book to Help Seniors Navigate Medicare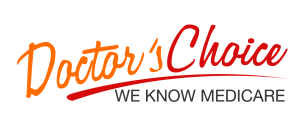 Retiree's Guide to Medicare: The book your insurance company doesn't want you to read
Warwick, RI (October 14, 2016) – In response to the inherent confusion surrounding Medicare, local physician John Luo, M.D. has written a book entitled Retiree's Guide to Medicare. Dr. Luo is the founder of Doctor's Choice, whose mission is to simplify Medicare Health Plan options for retirees.
According to Dr. Luo, the purpose of his book is to educate retirees on the main facts they should know in order to make an educated decision on their options. Topics include: how to choose the right plan; what to consider for a supplemental plan; as well as when and how to sign up.
"When you cut through all the clutter and confusion, Medicare comes down to one simple decision," said Dr. Luo. "Retiree's Guide to Medicare was written to highlight what's important so that the reader can walk away knowing exactly how to navigate themselves through the maze. It's an easy read and it truly simplifies the process."
The launch of this publication corresponds with Medicare open enrollment, which begins October 15th and runs through December 7th. During this time, many of those eligible for Medicare will be reviewing their options for 2017 and making changes to reflect their current medical status.
Industry expert Ken Barrette, partner at Optimity Advisors, believes this book will change the way retirees look at Medicare, stating: "In the ever-changing and complex world of Medicare insurance products, Dr. Luo provides consumer-centric, simplified insights to educate seniors on making informed decisions. This book provides a starting foundation so every person, whether a family member, caregiver or recipient, can become Medicare savvy."
Dr. Luo has also launched a free online learning platform called Doctor's Choice University to help simplify the Medicare enrollment process for seniors. The first course, "Mastering Medicare for Retirees: Rhode Island," is now available by visiting www.doctorschoiceusa.com.
"Everyone learns a little differently. Some are more visual while others prefer audio. Doctor's Choice University was created as a video based course to educate retirees about their options." said Dr. Luo. "The purpose is to not only educate individuals on their available options but also to give them an in depth understanding of the unique rules in their state." he concluded.
"Retiree's Guide to Medicare" is available for purchase on Amazon for $11.99.
About Dr. John Luo
Dr. John Luo, is the President and Founder of Doctor's Choice, a Rhode Island-based company that educates employers and seniors on Medicare. Luo is a graduate of the Warren Alpert Medical School of Brown University. He worked as a Fellow for the Slater Technology Fund in Providence, evaluating business strategy for seed stage health and biomedical companies.
About Doctor's Choice
Doctor's Choice's mission is to offer numerous competitive Medicare Health Plan options and the guidance to help those Medicare eligible decide which option is most suitable for them. The company operates as a "choice model," meaning they are not tied to any particular insurance company. They are paid a fee from the insurance companies they work with to help clients with the enrollment process and their consultation is always free of charge. Doctor's Choice is located at 30 Quaker Lane, Suite 35, Warwick RI 02886.
For more information on Doctor's Choice visit www.doctorschoiceusa.com or contact Dr. John Luo at 401-404-7373 or by email at john@doctorschoiceusa.com.