Longtime RI Doctor Joins University Orthopedics' Expanding Team

University Orthopedics Welcomes Dr. Joseph Izzi, Jr., to Expanding Orthopedic Care Team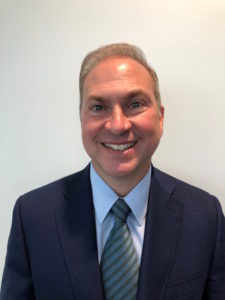 PROVIDENCE, R.I. (October 9, 2018) — University Orthopedics (UOI) has strengthened its team of orthopedic surgeons with the addition of Joseph Izzi, Jr., M.D., to its specialty practice. Dr. Izzi's appointment at University Orthopedics will help to ensure that patients continue to receive the highest quality orthopedic care available.
Edward Akelman, M.D., president of University Orthopedics, is pleased to have Dr. Izzi join the UOI team, stating, "In addition to the wealth of knowledge and insight he brings to his position, he is also committed to a higher-level of patient care. This dedication to enhanced patient outcomes is at the heart of our practice and we are pleased to welcome Dr. Izzi to our group."
Dr. Izzi, a fellowship trained orthopedist with a special concentration in hand, wrist, elbow, and shoulder disorders, has been practicing orthopedic surgery in Rhode Island since 2003. Between 2007 and 2008, he also practiced at Tufts Medical Center and served on the faculty of Tufts University School of Medicine.
An orthopedic specialist who has treated a wide range of upper extremity injuries through surgical and nonsurgical procedures, Dr. Izzi completed an orthopaedic residency through the Warren Alpert Medical School of Brown University's program at Rhode Island Hospital. He also completed a fellowship in adult and pediatric trauma at Rhode Island Hospital and Hasbro Children's Hospital, and an additional fellowship in hand and microvascular surgery at the Hospital for Special Surgery, which is affiliated with the Weill Cornell Medical College of Cornell University.
Dr. Izzi, who resides in Rhode Island, holds an undergraduate degree from Boston University and a medical degree from the Boston University School of Medicine. He has professional affiliations with The Miriam Hospital, Rhode Island Hospital, Our Lady of Fatima Hospital, and Roger Williams Medical Center.
###