Members of business community hear directly from RI Legislators at Northern RI Chamber of Commerce forum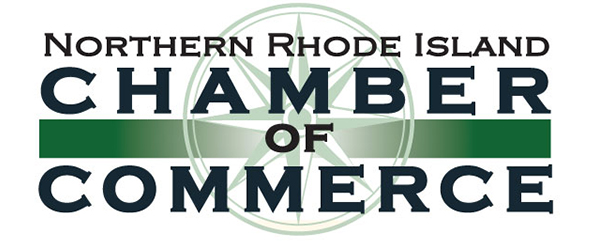 Press Release
For Immediate Release
Lincoln, RI (March 7, 2014) – The Northern Rhode Island Chamber of Commerce held a "Legislators Listening To Business" meeting on Thursday, March 5th, at the Amica Mutual Insurance Company. The meeting was held to allow members of the Northern Rhode Island Chamber of Commerce to ask state legislators about issues of concern to the business community.
The discussion was moderated by John C. Gregory, President and CEO of the Northern RI Chamber of Commerce, and involved a panel of legislators, including: Senator Marc. A. Cote (District 24, Woonsocket, North Smithfield), Senator Edward J. O'Neill (District 17, Lincoln, North Providence, North Smithfield), Senator Ryan W. Pearson (District 19, Cumberland, Lincoln), Representative Stephen M. Casey (District 50, Woonsocket), Representative Michael W. Chippendale (District 40, Coventry, Foster, Glocester), Representative Karen L. MacBeth (District 52, Cumberland), Representative James N. McLaughlin (District 57, Cumberland, Central Falls), Representative Brian C. Newberry (District 48, North Smithfield, Burrillville) and Representative Robert D. Phillips (District 51, Woonsocket, Cumberland).
Legislators made members aware of their proposed 2014 policies and encouraged attendees to ask questions. Three of the most discussed topics included business regulation, sales and income taxes, and the minimum wage.
Many of the questions centered around how the legislators planned to improve the business community in Rhode Island, and the Legislators on the panel expressed their desire for members to advocate their needs directly to them. Representative MacBeth explained how a constituent contacted her to express how certain regulations were negatively impacting his business, and how she then was able to draft legislation that could improve the business environment in order to make a difference.  Each panel member articulated the fact that they need the business community to speak up and express to them their requests so that they may alleviate any problems.
Legislators also discussed their plans to examine ways to support the increase of the estate tax exemption, and the estate tax "cliff." Senator O'Neill discussed that he has introduced legislation to raise the estate tax threshold to be more in line with surrounding states.  In addition, Representative Newberry expressed his desire to eliminate the estate tax entirely.
Details about the RI Health Insurance Exchange were also questioned. Members were concerned about the operating costs of the system, and expressed their concern that small businesses would be taxed in order to cover these costs.  Representative MacBeth, as well as other legislators, reassured the attendees that they would not vote to allow this to occur.
Also discussed were fine points about the proposed fiscal year State Budget, as well as income tax reform and ways to increase workforce development and training investments to counter Rhode Island's high unemployment rate.
About the Northern Rhode Island Chamber:
The Northern Rhode Island Chamber of Commerce represents the interests of businesses in the communities of Burrillville, Central Falls, Cumberland, Gloucester, Lincoln, North Smithfield, Pawtucket, Smithfield and Woonsocket. The NRI Chamber leads the Chamber of Commerce Coalition, representing 10 area chambers of commerce. The Coalition is the largest business advocate in the State of RI representing more than 6,500 businesses and 70,000 employees statewide.  For more information about the Northern Rhode Island Chamber of Commerce, call (401)-334-1000 or visit www.nrichamber.com.
###