NBIC Moves its Corporate Offices to Larger, More Modern Space in Johnston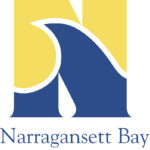 Narragansett Bay Insurance Company Announces Move to Johnston
PAWTUCKET, R.I. (February 12, 2019) — Narragansett Bay Insurance Company (NBIC) announced it has relocated its corporate offices to the Northwoods Office Park in Johnston, R.I.
NBIC is a leading provider of homeowners insurance in Rhode Island and the Northeast, with business in RI, CT, MA, NJ, and NY.  The company has continued to grow every year and has plans to expand with additional products and into new states beginning this year.
"There is a lot to be excited about at NBIC as we continue to grow in the markets that we serve, while developing new products and entering additional states," said Tim Moura, President of NBIC.  "The move to Northwoods in Johnston supports the planned growth of our business and workforce in the coming years.  We look forward to a bright, prosperous future in our new location and are proud to maintain our presence in the state of Rhode Island."
NBIC currently has over 100 employees and outgrew its Pawtucket offices in the former Pawtucket Mutual Insurance Company building.  Driven by the need for larger, more modern office space, the Northwoods Office Park supports the company's future growth plans.
About Narragansett Bay Insurance Company (NBIC)
Narragansett Bay Insurance Company, a wholly-owned subsidiary of Heritage Insurance Holdings, Inc., offers specialty insurance services and products to homeowners through an extensive network of independent agents along the Eastern Seaboard.
About Heritage
Heritage Insurance Holdings, Inc. is a super-regional property and casualty insurance holding company headquartered in Clearwater, Florida.  Through its insurance subsidiaries and a large network of experienced agents, the Company writes over $900 million of gross personal and commercial residential premium across its fifteen-state footprint.
For more information, contact media@NBIC.com. 
###