Northern Rhode Island Chamber of Commerce Announces 2014 Board of Directors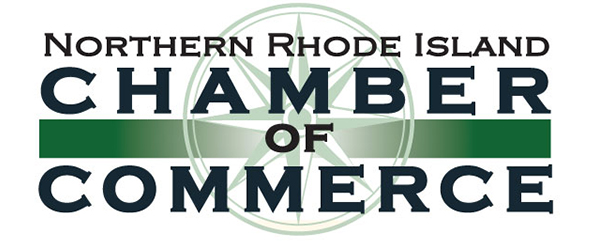 NEWS RELEASE
Lincoln, RI (January 15, 2014) – The Northern Rhode Island Chamber of Commerce has named its 2014 Board of Directors, with Peter Chatellier of Marcum LLP elected Chairman of the Board of Directors.  The 2014 Board of Directors represents a wide variety of local businesses from across Northern Rhode Island with the mission of enhancing the economic climate throughout the state.
Peter Chatellier is a Partner in Marcum LLP's Providence, Rhode Island office. He has over 30 years of experience in public accounting and specializes in tax planning, financial reporting, and strategic business consulting for the wholesale, manufacturing, construction and service industries. He has a Bachelor of Arts degree in Economics from Brown University and is a member of the American Institute of Certified Public Accountants.  Additionally, Peter is a director of the Rhode Island Society of Certified Public Accountants, where he also served as past Chair.
Additional members of the 2014 Executive Committee include: Chair-Elect, Ross Nelson (Cox Business); Secretary, Mary Ann Shallcross Smith, Ed.D (Dr. Day Care Family); Treasurer, Ernest Almonte, CPA/CITP/CFF/CFE (Almonte Group, LLC); Immediate Past Chair, Brian Hunter (Hunter Insurance); and Legal Counsel, Michael A. Gamboli, Esq. (Patridge Snow Hahn LLP). Executive Committee At-Large members are Susan A. Fabrizio (Flagship Staffing Services); Kevin Tracy (Bank of America); and President/CEO John Gregory, IOM.
The complete 2014 Board listing is as follows: Eric Anderson (Enviro-Clean, Inc.); Brian Azar (Santander Bank); Mary Lynn Bosiak (The Call/Times Newspapers); Anthony Botelho (Freedom National Bank); Christopher J. Bouley (Merrill Lynch); Jeanne Budnick (Pepin Lumber); Anthony Capuano, Jr.(Webster Bank); Frank Casale (TD Bank); Jeffery P. Cassione (Navigant Credit Union); Michael A. DeCataldo, CPA/PFS, CFP (Sansiveri, Kimball & Co. L.L.P.); Nancy Dufresne (Bank Rhode Island); Raymond Fogarty (Rhode Island Export Assistance Center); Diane Fregeau (Milford Federal Savings & Loan Association); Aaron Hertzberg (The Pawtucket Foundation); John Houle (JH Communications); William Hunt (Shove Insurance); An Le (Citizens Bank of Rhode Island); David Lucier (Lucier, CPA); Robert Mancini (Rhode Island Society of CPA's); Dave R. Marquis (ChemArt Company); Barry Mechanic (Consultant); Roger J. Peloquin, Jr. (Bristol County Savings Bank); Joseph K. Sabetta (LGCD, LLC); Lori Spangler (National Grid); Robert Stolzman (Adler Pollock & Sheehan, P.C.); Robert Suglia, CPCU, CLU (Amica Mutual Insurance Company); Thomas Ward (The Valley Breeze); Scott Warsheski (Fidelity Investments); and David Wegrzyn (Bryant University).
About the Northern Rhode Island Chamber:
The Northern Rhode Island Chamber of Commerce represents the interests of businesses in the communities of Burrillville, Central Falls, Cumberland, Glocester, Lincoln, North Smithfield, Pawtucket, Smithfield and Woonsocket. The NRI Chamber leads the Chamber of Commerce Coalition, representing 11 area chambers of commerce and more than 6,500 businesses and 70,000 employees statewide.  For more information about the Northern Rhode Island Chamber of Commerce, call (401)-334-1000 or visit www.nrichamber.com.
###
Media Inquiries
Northern RI Chamber of Commerce
6 Blackstone Valley Place
Suite 402
Lincoln, RI 02865
401-334-1000 ex 117
pouellette@nrichamber.com