Northern Rhode Island Chamber of Commerce Announces 23rd Annual Dinner
Neil Steinberg to Deliver Keynote Address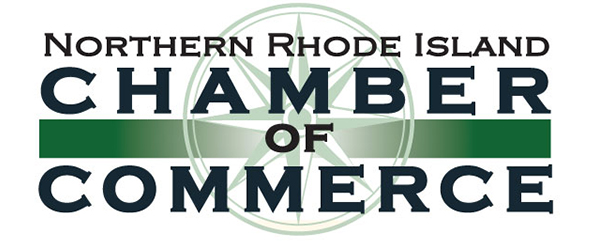 NEWS RELEASE
Lincoln, RI (January 13, 2014)—The Northern Rhode Island (NRI) Chamber of Commerce will host its 23rd Annual Dinner on Tuesday, February 11th at the Twin River Event Center, 100 Twin River Road in Lincoln.  This signature event is the Chamber's largest event of the year and will feature an engaging keynote address delivered by Neil Steinberg, President/CEO of the Rhode Island Foundation.
The night's festivities kick-off with a cocktail reception at 5:30pm, followed by dinner and speakers at 6:30pm.  The Chamber will also announce the recipients of the Barbara C. Burlingame and Ben G. Mondor awards.  The Barbara C. Burlingame Award was first awarded in 2003 to recognize a Rhode Island elected official who has made outstanding contributions to the business community, and has exhibited high standards of excellence, dedication and accomplishment.  The Ben G. Mondor Award was established in 2010 to honor the former owner of the Pawtucket Red Sox and is given to an individual who goes above and beyond philanthropically within the community.
Keynote Speaker Neil Steinberg will discuss the Rhode Island Foundation's work in the area of economic development through initiatives such as Make it Happen RI, where the goal is to set a new economic course for Rhode Island, and the "It's All In Our Back Yard" campaign.  Neil Steinberg joined the Foundation in 2008 from Brown University, his alma mater, where he served for four years as vice president of development and director of the most successful fundraising campaign in Brown's history. For the three decades prior, Neil worked for FleetBoston Financial, where he rose to the position of chairman and chief executive officer of Fleet Bank Rhode Island. He has received numerous awards for his work in education and his commitment to the community.
"We are pleased to celebrate the chamber's accomplishments and outline our goals for 2014," said John Gregory, President/CEO of the NRI Chamber.  "We believe Neil Steinberg's keynote address will serve to reinforce why collaboration of organizations with like values is an important component to moving this state forward."
For additional information on this event and to register online, visit the Chamber's website at www.nrichamber.com or call the office at 401-334-1000.
About the Northern Rhode Island Chamber:
The Northern Rhode Island Chamber of Commerce represents the interests of businesses in the communities of Burrillville, Central Falls, Cumberland, Glocester, Lincoln, North Smithfield, Pawtucket, Smithfield and Woonsocket. The NRI Chamber leads the Chamber of Commerce Coalition, representing 11 area chambers of commerce and more than 6,500 businesses and 70,000 employees statewide.  For more information about the Northern Rhode Island Chamber of Commerce, call (401)-334-1000 or visit www.nrichamber.com.
###
Media Inquiries
Northern RI Chamber of Commerce
6 Blackstone Valley Place
Suite 402
Lincoln, RI 02865
401-334-1000 ex 117
pouellette@nrichamber.com