Northern RI Chamber of Commerce offers opportunities for businesses to connect
Legislative Reception, Beer & Wine Tasting Highlight May's Lineup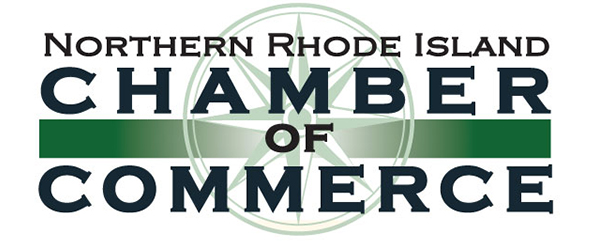 Press Release
For Immediate Release
Lincoln, RI (April 18, 2014) – The Northern Rhode Island (NRI) Chamber of Commerce has several events for members and the public to attend in May to connect with businesses in the region.
A couple of must-attend annual events – the Legislative Reception and the Beer, Wine Tasting & Silent Auction – are on tap for May.
The new date for the annual Legislative Reception conducted by the Chamber and the RI Chamber of Commerce Coalition, which is one of the largest business advocacy and lobbying organizations in the state, is May 15.  The reception will be from 4:30 to 7 p.m. at the State House, 82 Smith St., Providence, in the Governor's State Room and State House Rotunda.
The Legislative Reception is an opportunity for business leaders from around the state to meet with colleagues and elected officials to discuss business issues and concerns they may have in a relaxed and informal setting. Free valet parking will be available at the Smith Street entrance of the State House, and hors d'oeuvres and complimentary beverages will be served. The cost to attend is $15 per person. Registration is available online at www.NRIChamber.com or by calling 401.334.1000.  Sponsors of the reception are the Amica Mutual Insurance Co., CVS/Caremark, Fidelity Investments, National Grid, Pawtucket Credit Union, Hope Global and Marcum LLP.
The Beer, Wine Tasting & Silent Auction promises to be bigger and better than ever. It is scheduled for May 22 from 6 to 9 p.m. at the Kirkbrae Country Club, 197 Old River Road, Lincoln. Dress casual and bring along adult family members, colleagues or business associates to enjoy an evening of socializing inside or on the club's terrace for fun, business or both. In addition to beverage samples, there will be savory appetizers prepared by the talented cooking staff at Kirkbrae.
There will be beer and wine from Diamond Hill Vineyards, the Foolproof Brewing Company, Greenvale Vineyards, Grey Sail Brewing of Rhode Island, Narragansett Beer, Newport Storm, Nickle Creek Vineyard, Paul's Liquor Mart and Mendon Wines & More. Additional vendors will be added as the date draws closer. The event is sponsored by Kirkbrae Country Club and Massey and Associates, with entertainment provided by Rick's Musical Instruments.  Sponsorship opportunities are still available and items for the silent auction are welcomed. The cost to attend is $40. To register, call 401.334.1000 or go online towww.NRIChamber.com.
Coastway Community Bank, 618 George Washington Highway, Lincoln, will be the location of a Networking at Night event slated for May 12 from 5 to 7.  Increase your business by obtaining referrals and making contacts while enjoying light refreshments. The cost is $10 for Chamber members that pre-register; $15 for members that register at the door; and $30 for nonmembers. To register, visit www.NRIChamber.com or call 401.334.1000.
The free counseling and training series being presented by the Small Business Administration and City of Pawtucket will continue with the A to Z Guide to Lending on May 1 and a panel discussion of financing options for purchasing and expanding commercial real estate on May 21. Both sessions are scheduled to run from 4 to 6 p.m.  at the Blackstone Valley Tourism Council Visitor Center, 175 Main St., Pawtucket.  Co-sponsors are the Chamber, Pawtucket Foundation, TD Bank, Service Corps of Retired Executives and the Center for Women and Enterprise. Preregistration is required and can be completed by calling 401.725.4400 or e-mailing jsandmann@pawtucketfoundation.org.
Other scheduled events are: Legal Liabilities of the Supervisor (Day 3 of the Principles of Leadership 1 Series) from 8:30 a.m. to 4:30 p.m. on May 6  at the Chamber's office, 6 Blackstone Valley Place, Suite 402, Lincoln; Taming the Three-Headed Dragon – a Family Medical Leave Act, American with Disabilities Act Amendments Act and Workers' Compensation workshop — from 8:30 a.m.to 4:30 p.m. on May 13 at the Chamber; Situational Leadership, Delegation and Motivation (Day 4 of the Principles of Leadership 1 Series) from 8:30 a.m. to 4:30 p.m. on May 20 at the Chamber; and How to Create a Successful Internship Program, from 8 to 10 a.m. on May 22 at Bryant University's Fisher Student Center. For more information and to register for the events, visitwww.NRIChamber.com or call 401.334.1000.
About the Northern Rhode Island Chamber:
The Northern Rhode Island Chamber of Commerce represents the interests of businesses in the communities of Burrillville, Central Falls, Cumberland, Glocester, Lincoln, North Smithfield, Pawtucket, Smithfield and Woonsocket. The NRI Chamber leads the Chamber of Commerce Coalition, representing 10 area chambers of commerce and more than 6,500 businesses and 70,000 employees statewide.  For more information about the Northern Rhode Island Chamber of Commerce, call (401)-334-1000 or visit www.nrichamber.com.
###