Pawtucket Family YMCA to Host Family Fun Day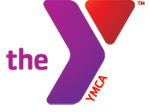 NEWS RELEASE
Pawtucket, RI – July 29, 2013
The Pawtucket Family YMCA, part of the YMCA of Pawtucket family of branches, is inviting local families to take part in their annual Family Fun Day on Saturday, August 10th, from 9:30am – 2:00pm.  This event is all about having fun with your loved ones and all proceeds will benefit youth and teen services at the Y.
For a small $5 donation, a family of four will enjoy an afternoon of games, swimming, spray park and water slides.  All participants will be bused from the Pawtucket Family YMCA to the MacColl YMCA in Lincoln at 9:00am.  In addition to the activities this event will also include a hot dog roast and other complimentary refreshments.  Each ticket holder will also be entered in to win a family pack of passes to Six Flags New England.
Made possible by the YMCA of Pawtucket's Heritage Sponsor, Navigant Credit Union, Family Fun Day is always a great event and keeps with the portion of the mission of the YMCA of Pawtucket to strengthen families by offering activities to enhance family participation, parent-child relationships and family unity.
"We are so pleased to be offering this year's Family Fun Day at such a tremendous value," said Sean Cassidy, of the YMCA of Pawtucket.  "For $5, a family of four will take part in fun, healthy activities and, most importantly, will spend quality time with each other … that's is what the YMCA of Pawtucket is all about."
To learn more about the Family Fun Day, please contact Sean Cassidy at 727.7900 or email scassidy@ymcapawt.org.