Province Mortgage Associates Welcomes Allison Butkus as Mortgage Advisor
PROVIDENCE, R.I. (July 19, 2021) – Province Mortgage Associates announced that Waterbury, CT native, Allison "Ally" Butkus (NMLS# 2159675) has joined their experienced team of professionals as a Mortgage Advisor. After graduating from the University of Connecticut, she matched her desire for helping others with a profession in finance, assisting homebuyers with the purchase of their dream homes.
Regional Sales Manager Peter Barna said of Ally, "Her work ethic was evident from the first time we spoke. It's what drives her to be the best." David Currie, president of Province Mortgage Associates, added,  "Ally has the perfect skill set and drive to succeed as a mortgage professional! Both clients and network partners benefit from someone like her who just stops at nothing to get the job done and done right."
Ally grew up with aspirations of helping others. She attended Kaynor Technical High School to study health technology, and in between basketball, soccer, and track meets she worked as both a CNA and EMT.  After graduating as class valedictorian in 2017, she attended the premed program at  University of Connecticut, while working as an Emergency Department Technician at the Hospital of Central Connecticut in New Britain.
Ally endured her last year of college during the 2020 Covid-19 pandemic and began to experience a shift in her feelings about her future. Ally shared, "I was asking myself if I wanted to become a doctor because it is truly my passion, or just because that's what I've said I wanted to be all my life."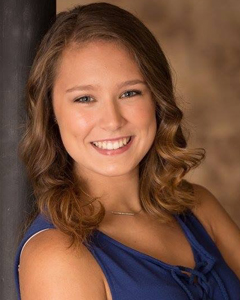 It was clear to Ally that the 5-Star reputation of Province Mortgage Associates would allow her to excel as a Mortgage Advisor. "I take the job of helping new mortgage clients very seriously. I'm organized, I'm great with details, and there's nothing like getting a loan over the finish line!"
Ally still resides in Waterbury with her parents and their two dogs, Peter and Bailey. She loves working out, hitting the beach, and watching baseball.
About Rhode Island Mortgage Bankers Association
Province Mortgage Associates is a full-service mortgage lender licensed in RI, MA, CT, NH, and FL, specializing in residential lending for purchase and refinance transactions. Founded by David Currie in 2005, Province Mortgage Associates is one of the top referral-based mortgage companies in their market, an accomplishment continuously affirmed by the positive client feedback via over 1500 5-star reviews online and the recognition they receive together as a team. For more information about Province Mortgage Associates, visit: https://provincemortgage.com.