Province Mortgage Associates Welcomes Rebecca Bouley as Senior Mortgage Advisor
PROVIDENCE, RI (June 23, 2021) – Province Mortgage Associates announced that veteran mortgage executive Rebecca "Becky" Bouley (NMLS# 1698720) has joined their experienced team of professionals as a Senior Mortgage Advisor. Becky spent the first 22 years of her career with Home Loan Investment Bank and became Vice President of Servicing and Collections.
"We are pleased to welcome Becky to our team. I am especially impressed by her passion for helping people and her commitment to educating her clients towards making good mortgage decisions. She's a perfect fit for our Province Mortgage Associates team," said David Currie, company President.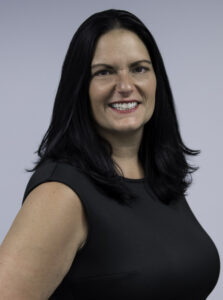 In her former position, Becky successfully mentored 35 entry level employees by teaching skills and techniques to handle difficult client situations while fostering a positive work environment. She found herself seeking answers to why mortgage clients sometimes were put in a position to fail and evaluate what her next steps would be to advance her career. After an 8-month hiatus she followed the advice of a former mentor and decided that she wanted a chance to be that first point of contact as the loan originator.
"I never thought that I would become a loan officer. Being on the back end of the process you see all the bad deals and wonder if these clients even knew what they signed on for," Becky said. She wanted to be an educator and a true mortgage advisor that was dedicated to setting clients up for success with home ownership.
After four years at two different banks, Becky made her move to Province Mortgage Associates in 2021 to offer a better client experience and to become a part of an elite team of mortgage professionals. Becky's passion for helping people and the Province Mortgage Associates commitment to providing the best "5-Star" mortgage experience in their market has become the perfect match for taking her career to new heights.
Becky resides in Warwick, RI and enjoys golfing, spending time with her husband Anthony, her two boys, Noah and Conner and their dog Otis.
About Rhode Island Mortgage Bankers Association
Province Mortgage Associates is a full-service mortgage lender licensed in RI, MA, CT, NH, and FL, specializing in residential lending for purchase and refinance transactions. Founded by David Currie in 2005, Province Mortgage Associates is one of the top referral-based mortgage companies in their market, an accomplishment continuously affirmed by the positive client feedback via over 1500 5-star reviews online and the recognition they receive together as a team. For more information about Province Mortgage Associates, visit: https://provincemortgage.com.