R.I. based realtor among the best in New England
R.I. based realtor among the best in New England
SMITHFIELD, R.I. (December 12, 2017) — Rhode Island real estate agent Jarrod C. Lewis, owner of J.Christopher Real Estate Group, has been named one of the top five Keller Williams Realty agents in all of New England.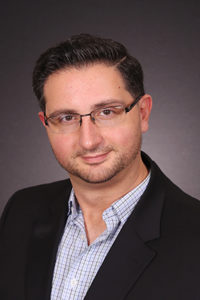 J.Christopher Real Estate Group is an affiliate of Keller Williams Realty, a real estate franchise that has more than 139,000 associates from over 790 market centers around the world.
Across the New England region, Lewis outpaced hundreds of fellow Keller Williams agents by placing 5th for most closed units for October, 2017.
Carl Nardone, regional director of Keller Williams Realty, congratulated Jarrod for reaching this significant milestone, stating: "We are so proud of the great things Jarrod has achieved and for the difference he is making in people's lives along the way."
Jarrod was pleased to be recognized by Keller Williams for his hard work. "This distinction is incredibly humbling, and reinforces my belief that our clients should always be our top priority," he said. "One of the reasons people enjoying working with our agency is because we take great care in ensuring every person is treated with respect regardless of their financial situation. I thank Keller Williams for recognizing our commitment to our clients."
On days when Jarrod is not helping Southern New Englanders find homes, he can be found helping the community in other ways. Jarrod regularly donates a percentage of his real estate transactions to non-profit organizations such as Hasbro's Children's Hospital, the ASPCA and the Alzheimer's Association.
About J.Christopher Real Estate Group
With a team of five real estate professionals backed by Keller Williams Realty, J.Christopher Real Estate Group is licensed to serve clients in Rhode Island, Massachusetts and Connecticut. J.Christopher Real Estate agents have years of experience in buying and listing a variety of properties including one-family homes, multi-family homes, condos, and land development lots. For more information, call 401-830-6906 or visit the website at: www.jchristophergroup.com.
###