Rhode Island Doctor Educating Seniors on Medicare Options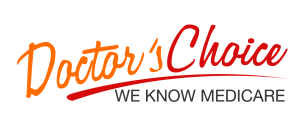 Rhode Island Doctor Educating Seniors on Medicare Options
Free Consultation Available to Seniors During Open Enrollment Period
Warwick, RI (November 3, 2015) – Rhode Island physician John Luo, M.D. founded Doctor's Choice to educate senior citizens on how to navigate through the often difficult decisions they face with Medicare Health Care coverage.
The concept of launching such a company came to Luo when he was finishing his clinical training in North Smithfield, RI. "My patients were constantly asking questions about Medicare," Dr. Luo explained. "I began to look into it myself and realized that there was a lack of clear education for them. It became my mission to create a company that wasn't tied to any particular insurance company but could guide those eligible to a plan suitable for them."
With the Medicare open enrollment period running from October 15th through December 7th, many of those eligible for Medicare are reviewing options for 2016 and making changes to reflect their current medical status.
According to Dr. Luo, there are three important questions to ask during this period: "Will the price of your plan change? Will your doctors change? Will the cost of your medications increase?" Dr. Luo is committed to educating the public on these questions, which can help people save a considerable amount of money.
Dr. Luo's clients already have seen the benefit of having a medical professional guide them thought the intricacies of Medicare coverage options. "It's a great experience. I feel like I'm in good hands. It couldn't be better to wind my way through this complicated medical situation," said June Mitchell of Warwick, RI.
The process also makes it easier on caregivers who are often tasked with this responsibility. "Dr. Luo is able to explain it to us a lot better than I can," says Richard Ferri of Coventry, RI, who adds, "He makes us feel at ease. He gives explanations in laymen's terms."
Like Dr. Luo, other physicians are encountering the same need for this service. "When physicians have questions they often times refer to us. They like the idea of having someone who is unbiased walk the patient through and figure out the best options," Dr. Luo said.
According to the American Journal of Medicine, 60 percent of all bankruptcies in the United States are related to medical bills, making changes during the open enrollment period critical to those on a fixed income. "It's a time when anything can change. If you don't make the right decisions you can really run into a lot of surprises come January," said Dr. Luo.
Prior to founding Doctor's Choice, Luo, a graduate of the Warren Alpert Medical School of Brown University, worked as a fellow for the Slater Technology Fund in Providence evaluating business strategy for seed stage health and biomedical companies.
"Having a background in both business and medicine has given me a unique perspective on this industry and has helped shape Doctor's Choice into what it is today," he acknowledged.
About Doctor's Choice
Doctor's Choice's mission is to offer numerous competitive Medicare Health Plan options and the guidance to help those Medicare eligible decide which option is most suitable for them. The company operates as a "choice model," meaning they are not tied to any particular insurance company. They are paid a fee from the insurance companies they work with to help clients with the enrollment process and their consultation is always free of charge.
Doctor's Choice is located at 30 Quaker Lane, Suite 35, Warwick RI 02886.   www.doctorschoiceusa.com.
For more information on Doctor's Choice contact Dr. John Luo at 401-404-7373 or email john@doctorschoiceusa.com.
###