RIMBA Members Continue Support of Toys for Tots This Holiday Season
Providence, RI (December 20, 2022) – The Rhode Island Mortgage Bankers Association (RIMBA) is pleased to announce that the organization was once again able to support Toys for Tots this holiday season. On Friday, December 16, RIMBA members were on-hand to present a $2,500 check to Toys for Tots at the Armed Forces Reserve in Cranston.
RIMBA was founded in 1986 to be a voice for a group of firms that were new to Rhode Island—mortgage bankers and brokers. RIMBA has advocated for its members on legislation and regulation that affected their business, building a solid, working relationship with both the state General Assembly and Department of Business Regulation. In addition to the organization's contributions to the mortgage industry, RIMBA is also committed to supporting the charitable and non-profit community.
"The support of RIMBA members to each charitable initiative we partake in is heart-warming," said Benjamin Pettit (RIMBA President). "We thank our members for their tremendous support and are pleased that RIMBA is affecting positive change in the mortgage industry and beyond."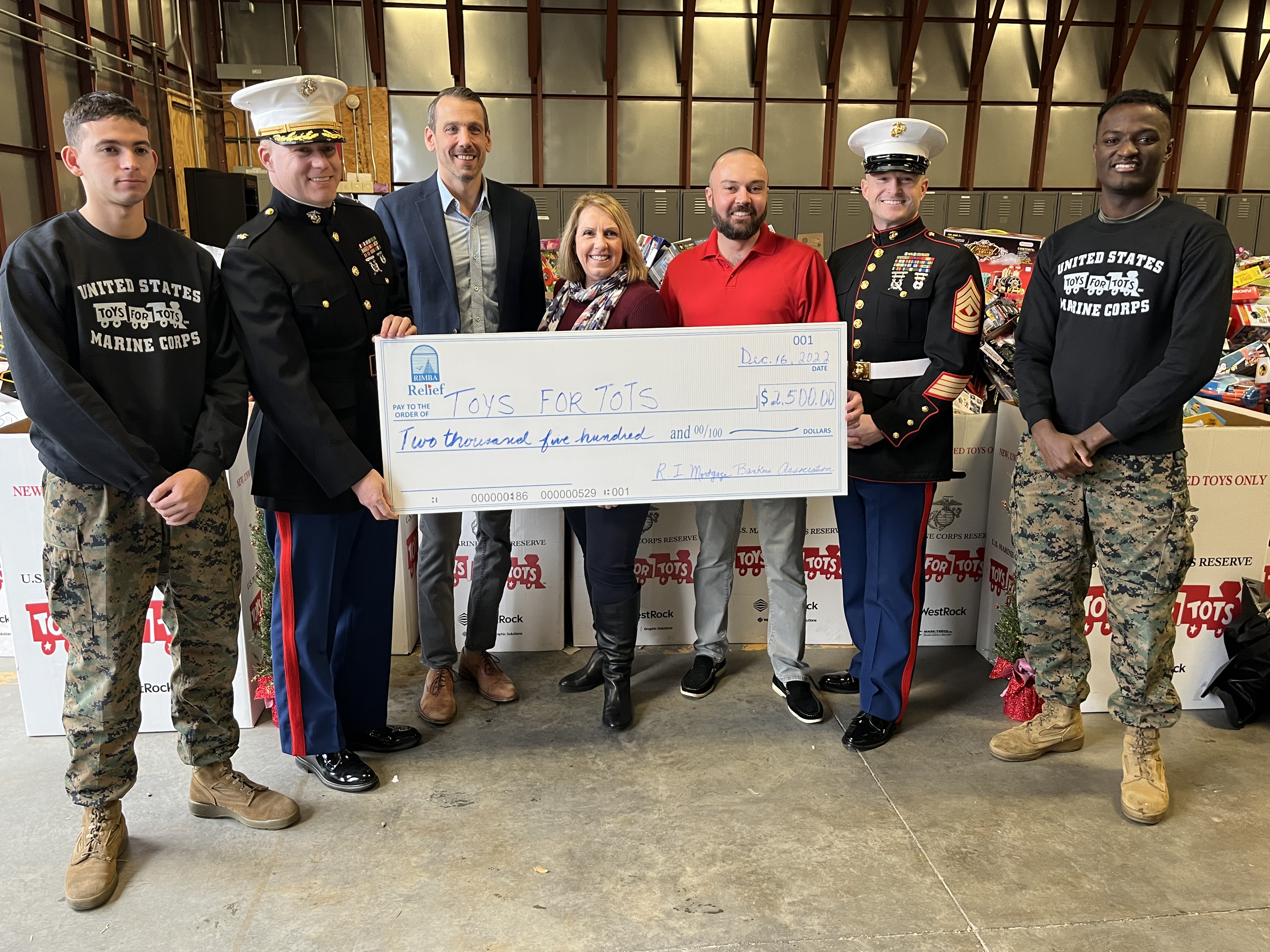 Pictured above are Ben Pettit (President, RIMBA Board), John Dolbec (RIMBA Board Member) and Carolyn Dion-Motta (RIMBA) presenting a check to Major Wesley Anliker, 1stSgt Robert Weinhardt, Corporal Gabriel Ortiz, and Corporal Ezra Seward.