RIMBA Members Donate Thousands to the RI Community Food Bank
PROVIDENCE, R.I. (September 21, 2020) – The Rhode Island Mortgage Bankers Association is pleased to announce that the #RIMBARelief campaign, in support of the RI Community Food Bank, was a tremendous success. Over $18,000 has been raised to date, and members were on-hand to present an initial check of $10,000 to Food Bank representatives on September 17, 2020.
The campaign began in June in response to the COVID-19 pandemic and launched with a video appeal from the RIMBA Board to its members. Initially, a $5,000 contribution was made by the Board, with a challenge to members to match that amount. To date, slightly more than $18,000 in contributions have been made and the link to give remains open for anyone who would like to donate: https://rifoodbank.everydayhero.com/us/rimba-relief.
Additionally, once allowed, RIMBA members will be volunteering to assist the Food Bank with its distribution process. A photo and caption are provided for your use.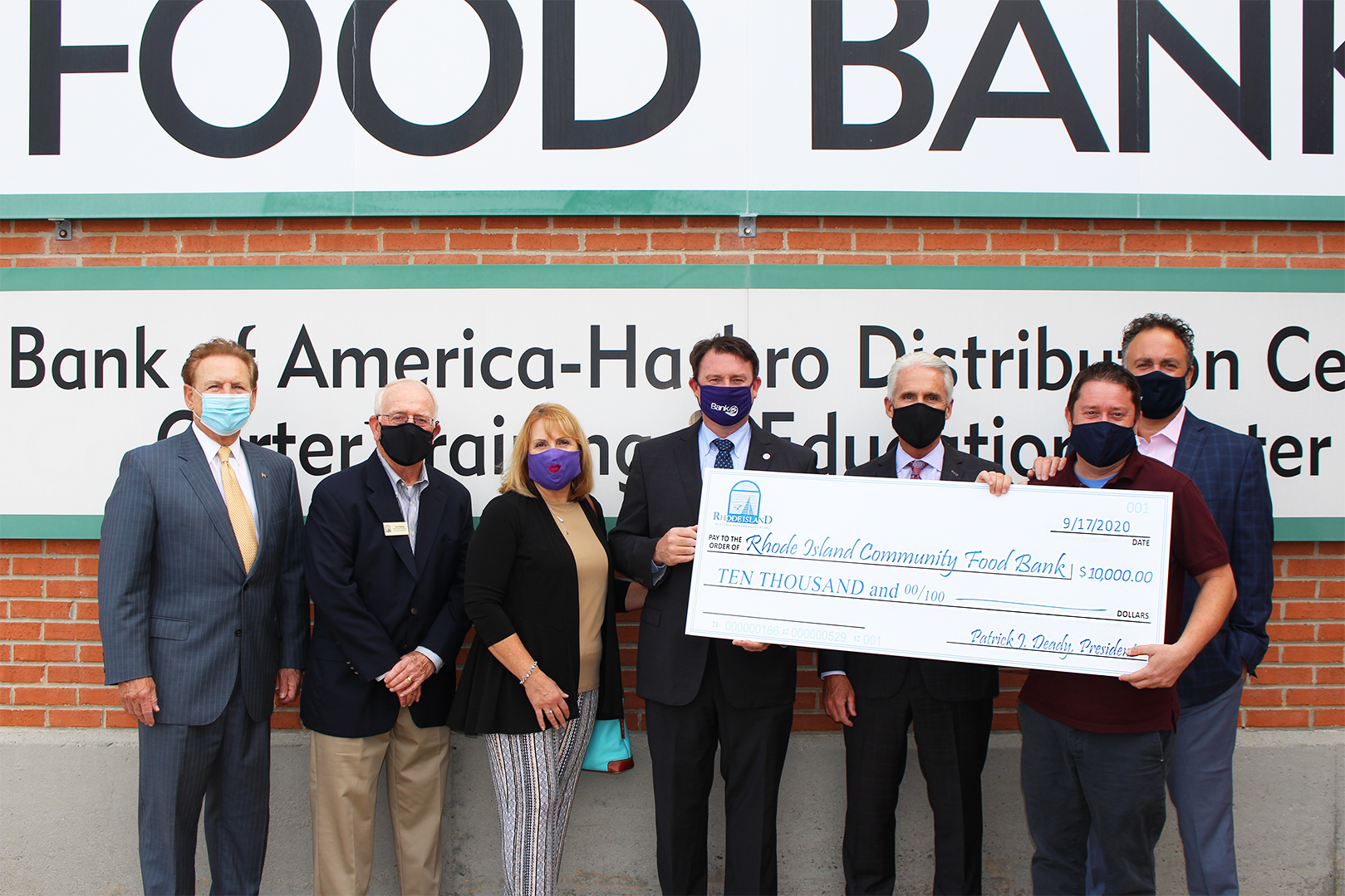 Pictured left to right: Bob Ragosta, Esq. (RIMBA member and Principal of Ragosta Associates Inc. Law Office); Thomas Fleming (RIMBA Executive Vice President and Past President); Carolyn Dion-Motta (RIMBA COS); Patrick Deady (RIMBA President and Senior Vice President, Director of Residential and Consumer Lending at Bank Five); Al Grant (RIMBA First Vice President and Senior Vice President of Mortgage Origination at Washington Trust Company); Hugh Minor (RI Community Food Bank Director of Communications); and David DeCubellis (RIMBA Board of Directors' Member and Past President, Senior Vice President, Residential Lending at Navigant Credit Union).
About Rhode Island Mortgage Bankers Association
The Rhode Island Mortgage Bankers Association is dedicated to promoting and sustaining responsible home lending in Rhode Island. The mortgage association has over 90 corporate members, which represent thousands of mortgage lenders throughout the state who help businesses and people secure mortgages. As part of its overarching plan to create a better housing market, RIMBA regularly promotes educational initiatives, addresses legislative challenges, and strives to cultivate membership growth. For more information about RIMBA, visit: rimba.org.
###