SERVPRO of Boston Launches New Reconstruction Division with Michael Rufo as Manager 
WOBURN, MA (January 26, 2021) – SERVPRO of Boston announced the formation of its new Reconstruction Division and the hiring of Michael Rufo as the head of the division.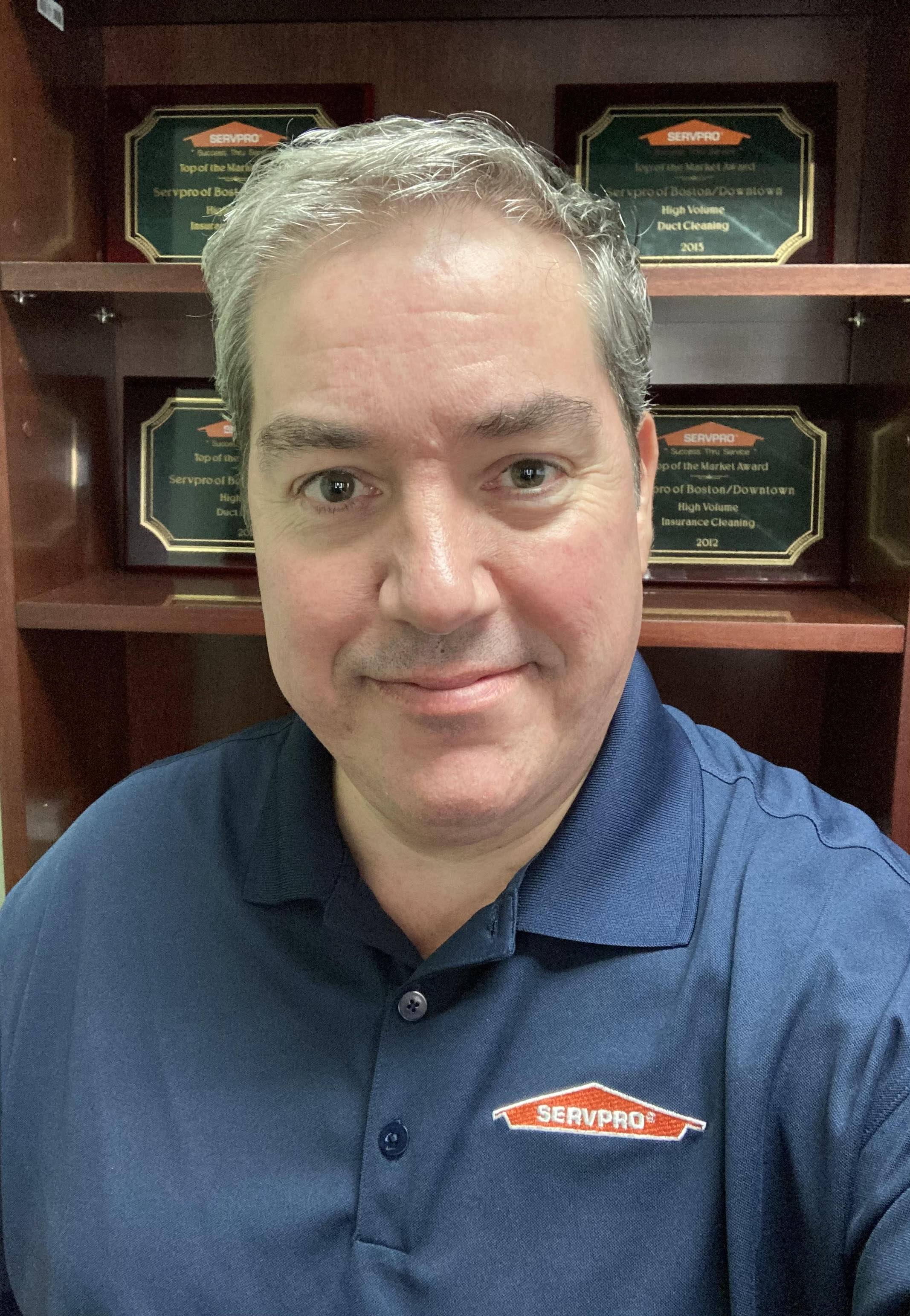 The Reconstruction Division will ensure that clients can work with SERVPRO on all aspects of property damage, from start to finish, rather than contracting with multiple vendors and dealing with several points of contact. Working with one company on all aspects of a reconstruction project will save clients time and money and eliminate the need to plan out a project with multiple vendors. Clients now will have one project manager, one point of contact, and one schedule.
Michael Rufo will bring 20 years of experience in the restoration and construction field to the position of Reconstruction Manager. Michael has great expertise as a building consultant and also in construction management. Over the course of his career, he has held positions as construction manager, executive business director, general manager, project manager, estimator, and account manager.
He is a Massachusetts-licensed Construction Supervisor as well as a licensed realtor and holds his Bachelor's Degree in Science Construction Management and his Associate Degree in Architectural Engineering, both from the Wentworth Institute of Technology. He also has a Building Tech Certificate from Don Bosco Tech in Boston, MA.
"We are proud to have him on our team," said Jake Hart, General Manager of SERVPRO of Boston.  "Michael is known for his expertise in construction management and quality service that he provides daily. We are confident that he is the right person to lead this important new division."
Michael is originally from Brighton, MA and now resides in Duxbury, MA with his wife and three boys. As a family, they enjoy being a part of local hockey, baseball, flag football, and golf organizations. Michael manages to find time to coach youth sports and also enjoys boating and biking. He serves as a Duxbury Historical Society & Duxbury Beach Committee Member.
ABOUT SERVPRO OF BOSTON – Downtown, Back Bay, South Boston
SERVPRO of Boston is part of the Team Mattos SERVPRO franchises, which has been awarded "SERVPRO Franchise of the Year," recognizing the top franchisee for loyalty, support, attitude, and growth within the SERVPRO system.
Founded in 1967, SERVPRO is a national leader and provider of fire, water, mold, biohazard, and other specialty cleanup and restoration services. SERVPRO's certified professional services network of more than 1,357 franchises responds to property damage emergencies ranging from multi-million dollar disasters affecting entire communities to those suffered by individual businesses and homes.
For more information, contact John Houle of JH Communications at 401.831.6123 or via email at john@johnh376.sg-host.com.
###