Trusted Choice Independent Insurance Agents Partner with Real Jobs RI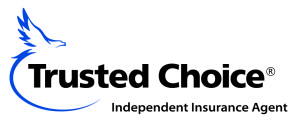 Enhances New Hire Grant Program to Expand Job Growth for Insurance Industry
Warwick, RI (October 26, 2016) – To address the severe shortage of qualified individuals for jobs in the insurance industry, the Independent Insurance Agents of Rhode Island (IIARI) has partnered with Real Jobs RI to train individuals looking to enter the insurance field.
Real Jobs RI, a demand driven, workforce and economic development initiative of the Rhode Island Department of Labor and Training, was developed to ensure that employers have the talent needed to compete and grow while providing targeted education and skills training for workers.
Trusted Choice independent insurance agencies in Rhode Island and across the country have an overwhelming need for qualified candidates to fill the current and projected demand for the Customer Service Representatives (CSR) and insurance producer sales positions. Rhode Island has a significant shortage of licensed insurance professionals already even though over 2,000 licensed professionals are employed by independent agents in Rhode Island. This diverse group of business people are vested in the success of the state and are the embodiment of main street small businesses.
The expense of training and licensing of an individual without the required job skills represents a significant barrier for both the employee and small business owners. Many candidates cannot afford the cost of pre-licensing training, licensing exam fees, and licensing costs.
"IIARI members have identified this issue as a top priority and are on board to support this partnership effort. We plan to provide qualified candidates with the resources needed, and the pre-licensing training they require to pass the state licensing exam," said Richard Paquin, president of the Independent Insurance Agents of Rhode Island.
As of October 1, 2016, IIARI developed and refined the new-hire grant process based on feedback received from its members. IIARI started by creating a job posting and collecting a repository of candidates looking to enter the insurance industry. Members looking to hire can access these candidates and may interview them for entry-level positions. When a match is made, the candidate is enrolled in the grant program and hired by the agency.
As part of the program, candidates receive a Caliper hiring assessment, Property & Casualty pre-licensing course, Property & Casualty exam fees, and a CPIA designation. Additionally, some candidates may be eligible for up to $2,400 in state tax incentives if they stay with an agency for one year. Once licensed, students receive one week of simulated on-the-job training. The partnership uses the data collected from existing employers and employees in this industry to identify additional skills-gaps to implement a career path and education plan for these employees.
About the Independent Insurance Agents of Rhode Island
Founded in 1900, the Independent Insurance Agents of Rhode Island is comprised of independent insurance agents who provide property and casualty insurance solutions to their customers and clients. Located in Warwick, IIARI participating agencies are independently owned and operated throughout most communities in Rhode Island as Trusted Choice® agents.
###