University Surgical Associates Expands Surgical Team
Drs. Milman and Stangenberg Join Surgical Practice
---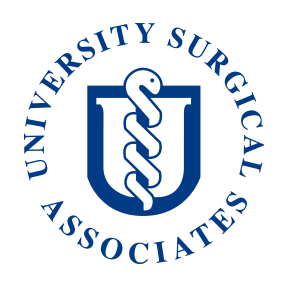 Providence, RI (April 18, 2017) – University Surgical Associates has announced the addition of two physicians to their expanding surgical team. Steven Milman, MD has joined the practice as a general thoracic surgeon, and Lars Stangenberg, MD, PhD has been added to the vascular surgery division, specializing in aneurysms of the aorta.
As Rhode Island's largest multidisciplinary surgical group, University Surgical Associates provides state-of-the-art care throughout Southern New England. University Surgical Associates' surgeons are recognized nationally for their experience in highly specialized areas of surgery, and the addition of Drs. Milman and Stangenberg will help to ensure that all patients requiring thoracic or vascular surgery receive the most comprehensive care available.
University Surgical Associates' President, William Cioffi, MD, FACS is delighted to add these highly-skilled surgeons to the USA team: "We are pleased to welcome Drs. Milman and Stangenberg to our practice," he said.  "Both surgeons have remarkable insight and extensive experience in their respective specialties. In addition to their professionalism, they also are committed to superior patient care, which is an essential hallmark of our practice."
Prior to joining University Surgical Associates, Dr. Milman maintained a practice in New Hampshire.  He holds both an undergraduate degree in Chemistry and an MD from Cornell University. Dr. Milman completed his surgical residency at Brown University, followed by a thoracic fellowship at Rush University Medical Center in Chicago.  As a member of the University Surgical Associates' thoracic team, he will be joining Dr. Thomas Ng to provide the full spectrum of thoracic surgical care.  This will include treatment of thoracic malignancies, such as lung and esophageal cancer, as well as benign disease such as pleural effusions and hyperhidrosis.
Dr. Lars Stangenberg joins Drs. Jeffrey Slaiby, and Carla C. Moreira in University Surgical Associates' vascular surgery division. As a vascular surgeon with clinical and research interests in open and endovascular treatment of aortic aneurysms, Dr. Stangenberg has extensive experience in the treatment of complex cases. He also treats peripheral vascular disease including diabetic foot problems with a modern combination of open and endovascular techniques. He received his medical degree from Albert Ludwigs University, Freiburg Germany in 2005. There he also received a PhD for his work on tissue engineering. Dr. Stangenberg completed his residency in General Surgery at Maine Medical Center (Tufts Medical School) and Massachusetts General Hospital. He completed a Fellowship in Vascular and Endovascular Surgery at Beth Israel Deaconess Medical Center (Harvard Medical School). Prior to joining University Surgical Associates, he practiced vascular surgery in Switzerland.
About University Surgical Associates
University Surgical Associates is Rhode Island's largest multidisciplinary surgical group.  All surgeons are on the teaching staff of the Warren Alpert Medical School of Brown University.  University Surgical Associates offers consultative, diagnostic and therapeutic services to both outpatient and inpatients for all surgical disorders from pediatric surgery through adult specialized services. University Surgical Associates encompasses a variety of specialties that include, bariatric, endocrine, colorectal, general, hepatobiliary, pediatric, surgical oncology, thoracic, transplant, trauma and vascular surgery.
For more information on University Surgical Associates visit: www.usasurg.org.