Vermont Insurance Agents Association Make Donation to Make-A-Wish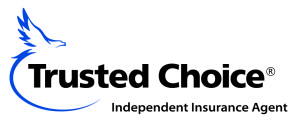 CONCORD, NH (September 2, 2016) – Trusted Choice Vermont Insurance Agents Association donated $7,500 to the Make-A-Wish Foundation® of Vermont. Vermont Insurance Agents Association (VIAA) presented the check during the Vermont Lake Monsters baseball game against the Lowell Spinners on Wednesday, August 24. Kody Lyon, of the Noyle Johnson Group, threw out the first pitch.
Kerri O'Connor, AAI, Noyle Johnson Group, Vermont Young Agents Committee Chair, and Dan Rodliff, NFP P&C, Vermont Young Agents Committee Outreach Chair presented the check to Jamie Hathaway, Executive Director of the Vermont Make-A-Wish branch.
The donation will go towards helping grant the wishes of children with life-threatening illnesses. Trusted Choice is the funder in collaboration with VIAA.
About the Vermont Insurance Agents Association (VIAA)
Founded in 1906, VIAA's mission is to be an advocate for independent insurance agents and to satisfy the professional needs of its members. VIAA is affiliated with two national agent associations: the Independent Insurance Agents and Brokers of America and the National Association of Professional Insurance Agents. VIAA member independent insurance agents represent more than one insurance company, and as a result, offer clients a wider choice of auto, home, business, life and employee benefits.
For more information contact Mary Eversole, 1.802.229.5884, mary@viaa.org, www.viaa.org.
###