Westwood YMCA Names Mike Norklun New Executive Director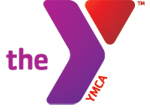 PRESS RELEASE
Coventry, RI (April 20, 2015) – The Westwood YMCA, part of the YMCA of Pawtucket family of branches, has recently announced that Mike Norklun of Wakefield, Rhode Island, will serve as their new Executive Director.  With over 30 years of experience in the YMCA organization, Mike will oversee all operations and management of Westwood's programming.
"Mike's previous experience with the Y organization will help us to continue exceeding member expectations," said Ess McNulty, General Director of the YMCA of Pawtucket. "By combining his knowledge of the YMCA's mission and his aptitude and appreciation of an active lifestyle, Mike will bring the Westwood YMCA to new heights."
Norklun will manage the various programs the YMCA offers, including summer day camps, childcare and the outdoor center.  Taking the place of longtime director Don Thomassen, whom just recently retired, Norklun hopes to renovate parts of the facility to provide an even more welcoming place for families in the community to enjoy.
"I'm excited for this opportunity to help expand the already wonderful programs the Westwood YMCA currently offers," said Norklun.  "This organization is the perfect outlet for children and families to embrace a healthier and happier lifestyle, and my goal is to bring new and innovative ideas to the program."
In his previous experience, Norklun worked with YMCA organizations in Maine, New Hampshire and most recently, Cranston.  After receiving a degree in Physical Education from SUNY Brockport, he began his YMCA career in Andover, MA as Program Director and worked to become a tenured Executive Director.  Norklun's YMCA background has given him extensive experience in all areas of the organizations programs, including aquatics, sports, fitness, childcare, camp, facilities and building community relationships.
Mike, his wife, Kristi, and two daughters, Emily and Rebecca, recently relocated to Wakefield, RI.  Mike enjoys camping and hiking and stays active year-long through basketball, triathlons, and surfing.
For more information on the Westwood YMCA or its programs, visit www.goymca.com or call 397-7779.
###